Last Updated on July 18, 2023 by EarthTechy Staff
If you're searching for the best Apple Pencil alternatives, we've got you covered. Five wearable technology experts have shared their top picks, ranging from the versatile and artist-friendly Bamboo Sketch to the performance-meets-affordability Logitech Crayon. Dive in to discover why these alternatives stand out in the market.
Why Do You Need Apple Pencil Alternatives?
There are several reasons why someone might consider alternatives to the Apple Pencil:
Cost: The Apple Pencil is relatively expensive compared to other stylus options on the market. Alternatives often offer similar functionality at a fraction of the cost.
Compatibility: The Apple Pencil only works with certain iPad models. If you're using an older iPad, iPhone, or a different brand of device, you will need an alternative.
Design Preferences: Some users might prefer a different weight, shape, or balance than the Apple Pencil provides. Others might desire a stylus that looks more like a traditional pen or one that offers a different grip style.
Feature Differences: There may be features offered by alternative styluses that are not available with the Apple Pencil, such as customizable shortcut buttons, different tip styles, or tilt functionality.
Battery Life: While the Apple Pencil has a good battery life, some alternatives don't require charging at all, which might be a convenience factor for some people.
Durability Concerns: Some users have reported issues with the durability of the Apple Pencil, especially regarding its tip. Some alternatives might offer a more robust design.
It's important to note that while alternatives can offer a good value, they may not match the Apple Pencil in terms of overall performance and integration with Apple devices, as the Apple Pencil is designed specifically for the iPad and offers features like pressure sensitivity and palm rejection. Always review the features, compatibility, and reviews before purchasing a stylus to ensure it will meet your needs.
5 Apple Pencil Alternatives Available Online in 2023
1. Bamboo Duo Stylus + Pen: Versatile and Artist-Friendly
The Bamboo Duo Stylus by Wacom is a brilliant choice and the pricing starts from $19.99 (without discount: $39.00). Having tested it myself at TechNews180, I can confirm that it's a powerful tool, especially for artists. With its 4096 levels of pressure sensitivity, it allows for a wide range of sketching nuances, matching strokes to the pressure you apply, just like a real pencil on paper.
Its ergonomic design makes it comfortable to use, and its compatibility extends beyond iPads to some iPhones, broadening its usability. A standout feature is the two customizable shortcut buttons, which let you access your favorite tools instantly.
The price might be on the higher end, but for the quality, versatility, and the included carrying case, it's a worthy investment for any digital artist or note-taker.
Related: What Is Better Than Apple Watch for Fitness?
— Marco Genaro Palma, Co-founder, TechNews180
---
2. Adonit Note+: Precision and Wide Compatibility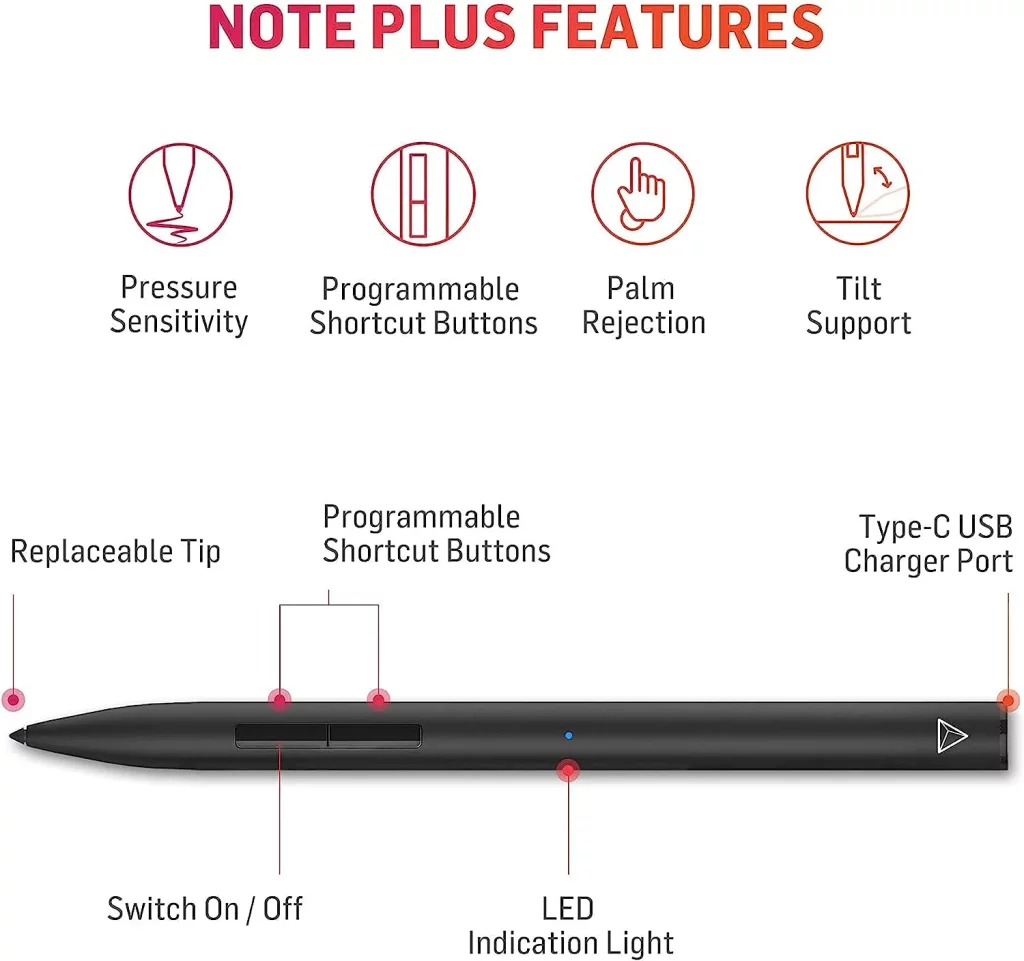 One of the best Apple Pencil alternatives on the market is the Adonit Note+. On Amazon, its pricing starts from $39.99 (without discount: $49.99). The Adonit Note+ is an exceptional option for those seeking an alternative to the Apple Pencil due to its impressive precision and compatibility across various devices. Its fine-tip accuracy allows users to navigate through tasks with ease, making it suitable not only for professional use but also for artists and note-takers looking for a seamless drawing or writing experience. 
In addition, its palm rejection technology ensures that accidental touches don't interfere with your work. Moreover, the Adonit Note+ offers tilt sensitivity, providing users with enhanced control over their drawings and strokes. Furthermore, it works seamlessly with iOS devices like iPhones and iPads via Bluetooth connectivity, adding convenience without sacrificing performance.
Overall, the Adonit Note+ emerges as a top choice for an Apple Pencil alternative due to its versatility and exceptional user experience.
— Steve Dinelli, Founder, MarketerInterview.com
---
3. STAEDTLER Noris Digital: Familiar and Affordable
Priced at $58.48 on Amazon, the STAEDTLER Noris Digital offers a familiar pencil design and is compatible with most devices. While it may not have all the fancy features of some of the other options, it's a reliable and affordable alternative. It's perfect for those who prefer a more traditional feel compared to the sleeker designs of other styluses. 
For example, artists who are accustomed to drawing with traditional pencils may find this alternative to be more comfortable to use. Additionally, it's lightweight and easy to hold, making it great for extended use. Its compatibility with most devices also makes it versatile for those who switch between multiple devices. 
Overall, the STAEDTLER Noris Digital is a reliable option for those looking for a more familiar and affordable alternative to the Apple Pencil.
See Also: 5 HP Laptops with Core i5 8th Generation 8GB RAM 2GB Graphics Card
— Ben Lau, Founder, Featured SEO Company
---
4. FiftyThree Digital Stylus Pencil: Traditional Feel, Digital Use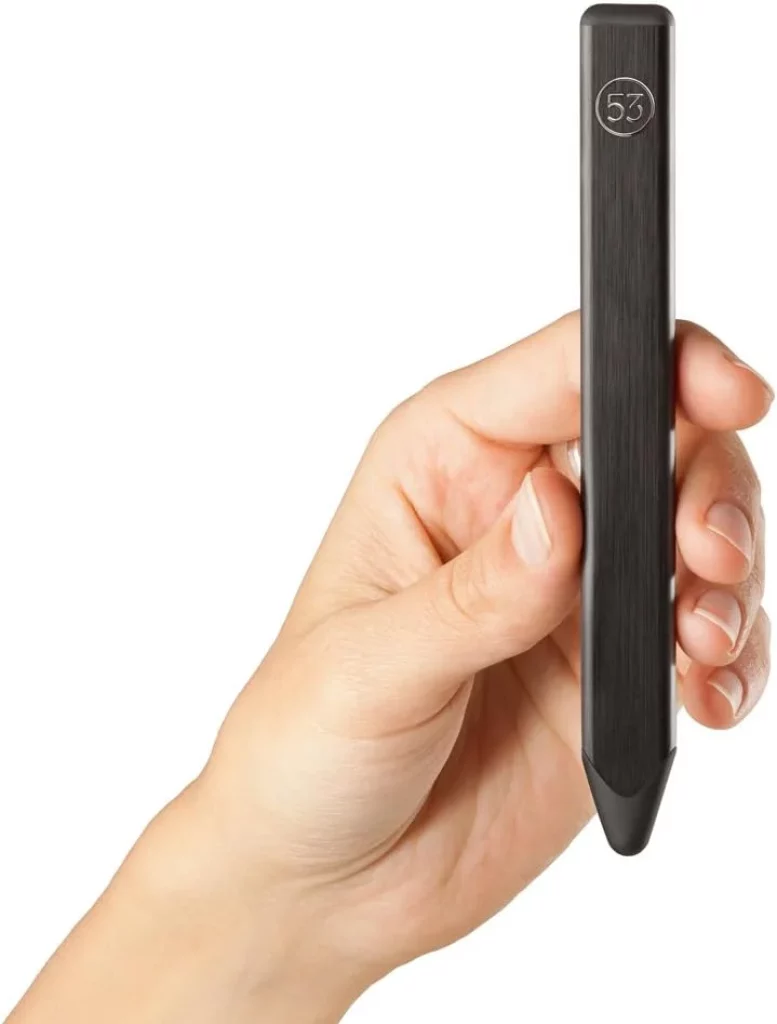 The FiftyThree Pencil offers a unique and versatile experience with its ability to be used on paper as well as on an iPad. If you buy it from Amazon, it will cost you $27.90.
It provides a natural feel while drawing and appeals to artists who prefer a traditional pencil. Its subtle design and texture make it appealing to those who want a stylus that doesn't look like a tech gadget. 
Although it doesn't have all the features of other alternatives, its versatility sets it apart. For example, an artist could start a sketch on paper with the Pencil and finish it on an iPad, seamlessly integrating both mediums.
— Roy Lau, Co-founder, 28 Mortgage
---
5. Logitech Crayon Digital Pencil: Performance Meets Affordability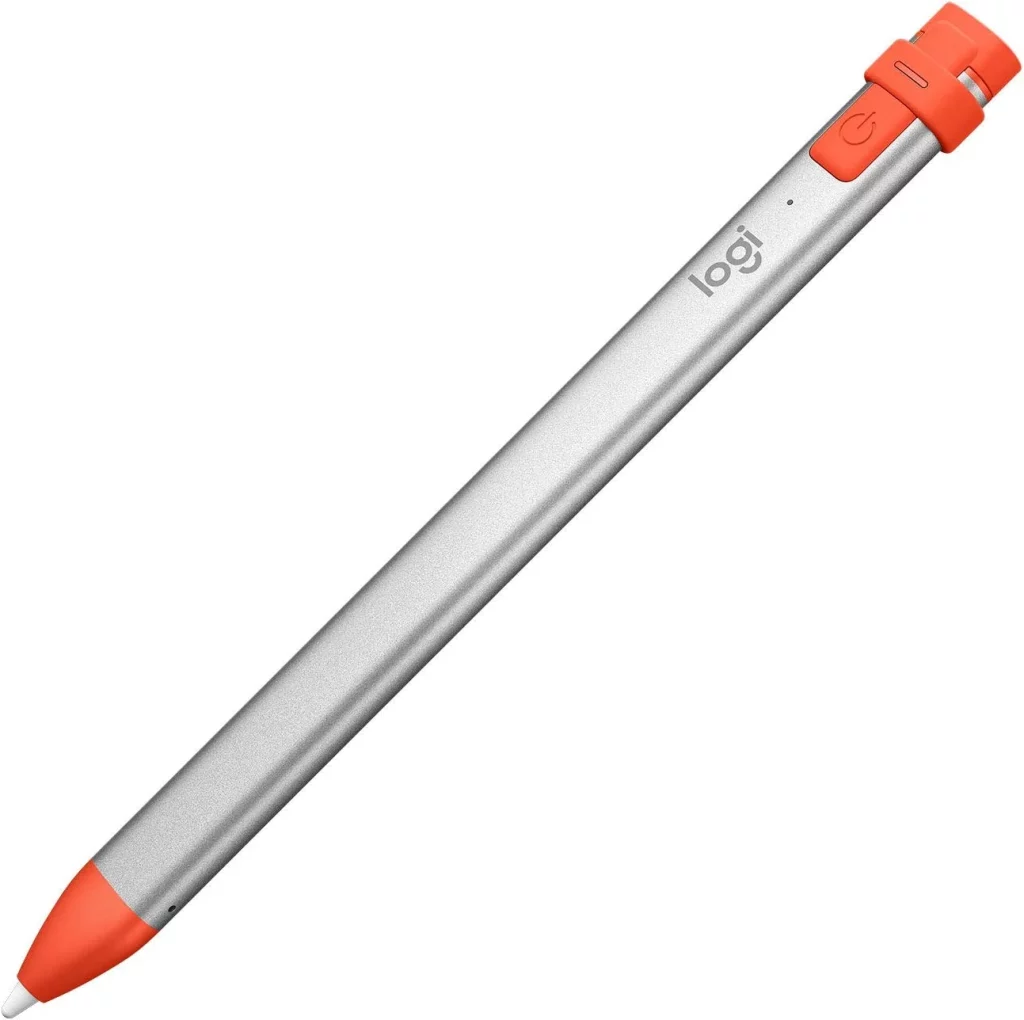 I think the Logitech Crayon Digital Pencil can be a great alternative to the Apple Pencil. Not only is its performance nearly equal to that of the Apple Pencil, but it also comes at a more affordable price. 
On Amazon, you can buy it by paying $56.99 (without discount: $69.99)
I like its precision and responsiveness, making it a great tool for tasks like note-taking and drawing, which I do a lot. In terms of design, it's pretty solid and comfortable to hold. Overall, the Logitech Crayon is a fantastic option that strikes a balance between performance, affordability, and ergonomic design.
— Shaun Connell, Founder, U.S. Dictionary
---
Also Read: How to Get Free Unlimited Cloud Storage for Lifetime
Conclusion
With the evolving market of digital art tools and note-taking devices, there's an impressive selection of Apple Pencil alternatives available in 2023. Each of these alternatives offers unique features at various price points, making them viable options for those who might find the Apple Pencil not suitable for their needs or budget.
The key is to identify what's most important to you in a stylus – be it cost, design, compatibility, unique features, battery life, or durability. Remember, while the Apple Pencil has excellent integration with iPad devices, it's not the only option on the market.
Whether you're an artist seeking a more customizable digital drawing experience, a note-taker desiring a more traditional pen-like feel, or simply a budget-conscious user, you're likely to find a stylus that fits your needs among these top five Apple Pencil alternatives of 2023. They exemplify the wide range of options available to consumers, proving that there is a stylus out there for everyone.