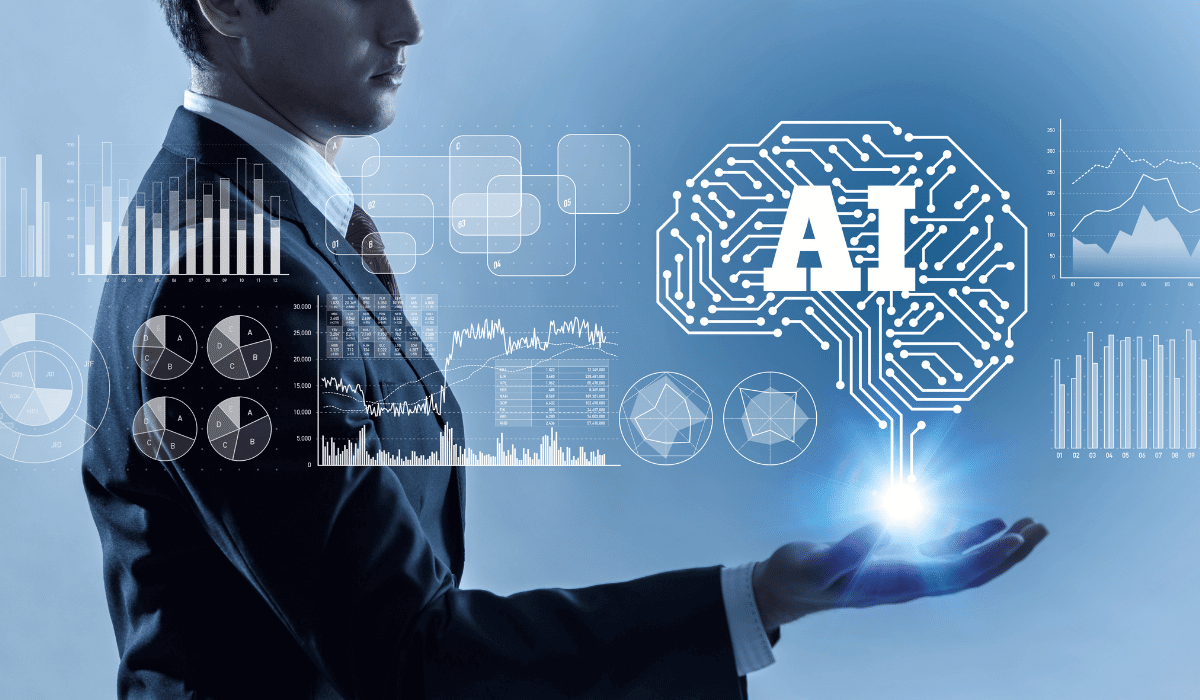 Last Updated on August 28, 2022 by Ram Thakur
Manufacturers need to have the right resources in place so that they can protect themselves against theft and other types of unwanted activities that impact business operations. Video surveillance is a great way to keep tabs on what's happening around the premises, but it can be difficult for human workers to monitor all of the cameras at once.
That's where AI-enabled video analytics can come into play and help make factories more secure. This blog post highlights five benefits of using AI video analytics software in manufacturing.
Video Surveillance Systems in the Manufacturing Industry
Employee theft has most likely happened to every company at some point. In fact, 95% of businesses admit to having experienced employee theft in one form or another.
You might think a few missing pieces of inventory isn't going to make a big difference, but you'll be surprised to know that one-third of bankruptcies filed by businesses in the US are actually caused by employee theft. And if we are to round up the numbers, it is a staggering $50 billion annually.
It's difficult to imagine, and you might think that this will never happen to your company. However, without the right security strategy in place, your company could be the next.
Manufacturers are prime targets for theft. And for this reason, it is important to have security systems and software in place to protect your company's assets and protect your business from going under.
Top 8 Benefits of Video Analytics in Manufacturing:
1. Reduce the Risk of Theft and Other Illegal Activities
Aside from protecting your company's assets, installing video surveillance software and setting up security systems, in general, will also protect you against theft. A lot of manufacturers that use such types of software have experienced a drop in theft incidents by as much as 30-60%, while others even went down to zero.
AI analytics when integrated with existing security cameras can help your team keep track of all the equipment and machinery on-site so that no assets go missing or get stolen over time. This ensures a higher degree of safety for everyone who works there as well as less production downtime due to theft or damage.
See Also: What Are the Benefits of Storytelling in Business?
2. Secure Business Assets and Information
Your manufacturing company might have a lot of expensive equipment and machinery. These assets are what keep your business running smoothly, but they're also an easy target for thieves who are looking to make money off stolen goods or information.
Installing security cameras with AI analytics will help reduce the risk of theft and other illegal activities at your factory, warehouse facility because people won't be able to steal anything without being caught on camera; thus minimizing potential loss which could cost millions in damages
3. Protect against Accidents and Prevent Liabilities
Accidents happen, whether it be the fault of a third party or not. It just happens sometimes, and one cannot always avoid them altogether. However, if you have video surveillance software in place to monitor your company's premises at all times, incidents will be recorded as they happen so that anyone involved can take immediate and necessary actions to prevent further damage and liability.
Having video AI analytics software also allows you to monitor your employees at all times, making sure that they are doing their business without any issues or incidents happening along the way. If anything does happen, it will be recorded in the security footage so that the company can file for insurance claims if needed while knowing who is accountable for what happened.
This makes sure that no one gets away with an accident because it was not caught on camera nor reported immediately, which could also put the company at risk due to the lack of evidence.
4. Ensure That Employee Health and Safety Activities Are Carried Out Properly
Another benefit of having video surveillance software is that it allows you to keep track of and monitor whether health and safety protocols are being strictly followed. If your employees are not wearing the necessary protective gear or carrying out other mandated procedures, they will be recorded on camera.
This way, you can ensure that all your company's safety protocols and standards are being followed at all times to keep everyone safe from accidents and any other workplace hazards, especially if you are working with dangerous machinery.
See Also: Why Mobile App Development Is Important for Business?
5. Increase Workplace Productivity and Reduce Production Downtime
With a video surveillance system, you can ensure that employees are doing their work properly and efficiently. If they aren't, it will be recorded on camera so that the business owner or manager can address any issues right away to keep production output high.
This is important, especially if you can't afford to have any delays in your production line and you have deadlines for projects or contracts where every second counts to meet these imposed timeframes.
6. A Security Management Software Offers Fast and Easier Integration with Digital Surveillance Solutions
Digital surveillance systems are more adaptable and easier to install than analog ones. They require less equipment and allow your security team to operate the system more efficiently. To watch several video feeds, traditional analog surveillance systems require complicated wiring between cameras.
In contrast, video management software will allow you to select which camera you want to monitor and the information you need. You can then save this selection for future reference and have it emailed or sent to your mobile phone as necessary.
7. An Easier Way to Manage Multiple Locations
Remote monitoring allows you to keep an eye on several remote locations at once. This means that if your company has multiple manufacturing facilities, offices, or stores in other places, integrated analytics technology will allow you to keep track of all these areas while always being alerted whenever any unusual activity is detected on camera.
8. Increase Security Awareness and Strengthen Existing Security Policies
Security cameras are ideal for creating a secure atmosphere and increasing staff awareness of security protocols. They also strengthen existing policies regarding safety, health, and the general well-being of employees.
Having surveillance cameras in place creates an environment where everyone feels safe about their own personal safety and that of anyone else who may be working on-site at any given time. Conversely, installing a safe and sound security system will deter any would-be thieves and criminals from even attempting to break in. Any suspicious activity that requires immediate attention can be dealt with right away.
For instance, some manufacturers might install security cameras that are capable of facial recognition. This way, you will see who is entering or leaving the premises. You can also monitor all entry points, including doors, windows, gates, etc., providing you with a comprehensive view of your manufacturing area in real-time. In addition, many of these cameras have motion detectors that allow them to detect any movement in or around the manufacturing facility.
See Also: How Shipping Labels Are Made & Where to Buy One?
Conclusion
Generally speaking, AI video analytics can help manufacturers ensure peace of mind and security for their business operations.
AI-enabled video surveillance systems are becoming more common in today's manufacturing industry because they allow businesses to leverage existing camera infrastructure with state-of-the-art technology at a fraction of the cost.
AI video analytics is an essential tool for manufacturers who want to protect their assets and employees while also reducing the risk of theft or other illegal activities.