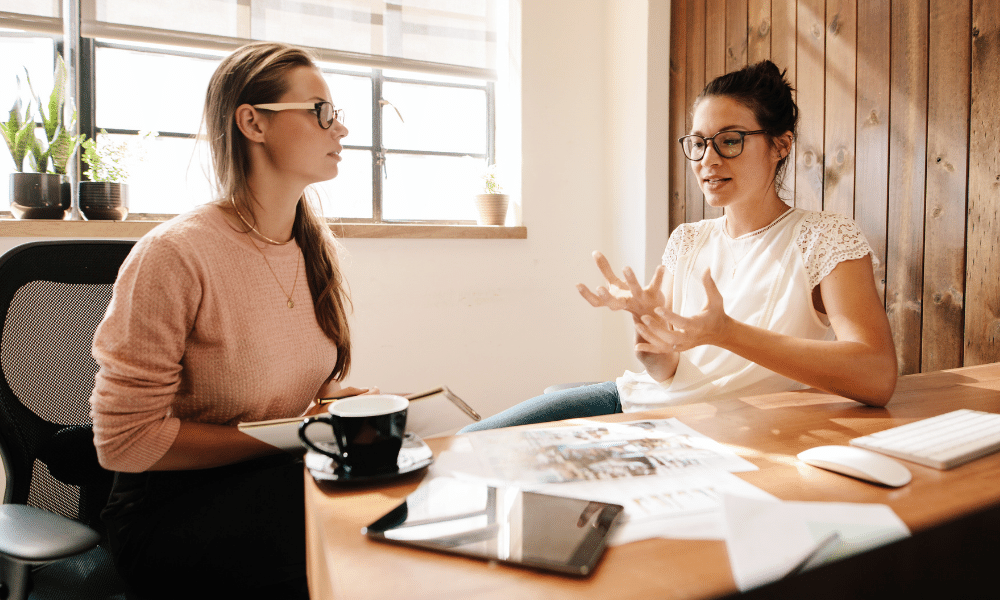 Last Updated on August 28, 2022 by Ram Thakur
Marketing incorporates more storytelling ideas to persuade clients and make them feel entertained. When running marketing campaigns, you should create a distinctive mechanism of telling stories to stand out.
Data analysts have revealed that the use of storytelling in marketing campaigns is expected to grow by 25% within the next few years to come. This reflects on the power of data in marketing programs.
Currently, many people prefer remote operations to enhance convenience and ease of communication. Customer engagement and interaction have become a center point for success, especially when running marketing campaigns.
However, some business owners are not yet aware of the power of data storytelling campaigns on their company's success. This article has in-depth information on why you should invest in data storytelling. Let's walk through together!
5 Proven Benefits of Storytelling in Business:
1. It Offers Greater Control over the Audience Experience
Depending on the kind of format you choose, data storytelling campaigns are an excellent way of controlling setbacks and giving you the freedom to control the experience of your target audience.
You can implement the use of webinars to enhance the experience you offer to your customers and the entire target audience. They give you a chance to deliver multiple drafts simultaneously without affecting your customers' experience.
Also, you can easily tailor your campaigns to a specific audience making the entire process easier to execute. You can easily plan particular topics that you will discuss and how you will run the whole program.
In addition, you can learn and master the ways of your target audience, making it easier to achieve your goal in business. You will also learn more about how you can make their lives better.
Also Read: How to Choose a Software Penetration Testing Vendor? 5 Key Factors to Look
2. Highly on Demand and Globally Accessible
It is no secret that data storytelling campaigns are easy to access by anyone connected to the internet. Going for things such as webinars will help you avoid the struggle of connecting with your clients across the globe.
You get a chance to enable all your customers to engage with the kind of content you are creating to diversify your products and services. Unlike conferences that can only be accessed by individuals from a limited geographical area.
Due to the fact that webinars are highly on-demand, you can easily market and remarket your products and services regularly until you get the outreach you deserve. Also, your investment efforts are likely to yield fruits creating an excellent platform to facilitate your business operations.
By visualizing your business data, you can easily compose marketing stories that will help you secure a considerable market for your business products and services. It also gives you the confidence to invest in high-quality marketing stuff that will serve your business for a long time.
3. Enhances Fast and Easy Collaboration
Collaboration is an essential aspect of any marketing campaign. Using things such as webinars enhances collaboration, irrespective of the time zones where clients are located. The good thing is that you will always get the support you deserve from different online platforms.
When hosting live webinars, you can invite a speaker who helps you make the session more intense with lots of actionable insights that will propel customers to make buying decisions that will boost your business growth.
Try and generate leads from newly established speakers who are experts in your business niche. Record the data from all your live conferences to make them easy to remarket in the future and help you attain your goals. Remember that your marketing campaigns are only effective if they generate new leads for your business to make profits.
Ensure that your data storytelling campaigns are freshly developed using the best data visualization techniques, and the content is original. Note that nobody has enough time to listen to copied data storytelling campaigns for a particular business brand.
You May Like: Why Mobile App Development Is Important for Business?
4. Considered the Evergreen Content
Data storytelling campaigns are always considered a type of evergreen content that is always vital to consumers. It is a good choice if you intend to remarket and promote your business content through different channels to access a wider audience.
Besides, this type of content is easy and efficient to generate with the aid of data visualization. However, this type of content only remains evergreen when shared several times until it dominates the target audience.
You can use different types of visual content to show your data story some trending and shareable content types are charts, graphs, maps, infographics, and short videos. You can create beautiful visualization using any famous tool like AnyChart, ChartExpo, Dot Plot Maker, and Tableau.
Note that it is impossible to shoot a single webinar and expect the content to remain relevant for the whole year. It is vital to upgrade your remarketing efforts to enhance consistency in supplying your content on different channels to access a broad audience.
Promoting your old marketing materials plays a crucial role in elevating your search engine rankings, thus giving you a competitive advantage in business. Analyzers say that creating evergreen content is an excellent SEO investment for business success.
Remember that data storytelling drives a significant number of consumers to Google creating a good audience where you can source potential clients to promote your business. This means that you can make good use of the old content to flourish your business brand.
5. Enhances Engagement at All Levels
Considering the current situation where most operations have moved to different online platforms, engagement is the most important thing compared to anything else.
Data storytelling is an incredible way to foster business relationships and customer engagement within a company environment. You can invest in highly interactive webinars to help your target audience feel engaged, creating a solid business relationship.
A great way to engage your customers is to create multiple portals to get what they want easily. Various customers tend to sign up for events to alert them whenever you upload marketing materials.
Create a wide range of CTAs to persuade customers to take action at the end of the story. It can be anything to do with a mailing list, an invitation to attend the next webinar, and many more.
Also Read: How Shipping Labels Are Made & Where to Buy One?
Conclusion
Data storytelling campaigns have a significant impact on the growth of any business. According to the research report, approximately 54% prioritizes data storytelling (video) compared to other types of marketing. This indicates the true power of data visualization on business progress.
---
— This guest post is submitted by Ryan Erwin of PPCExpo.