Last Updated on July 24, 2023 by EarthTechy Staff
In this article, we listed and reviewed the 15 best ad blockers for Android. By using ad blockers on your smartphone's browser, you can enjoy the internet without seeing annoying popup ads.
We understand that ads could be really annoying when you are doing important work or watching interesting content. As online content consumption is getting popular, online advertisements are also becoming abundant in number and more intrusive.
Whether you are playing games, watching a video, or just browsing, you are bound to see ads interrupting whatever you are doing. That's the reason, adblockers have become an essential requirement for people.
15 Best Ad Blockers for Android in 2023:
1. Ad Detector
There are many ads that gather your individual information and sell them to sales and research companies. This ad blocker for Android checks and protects your Android device from possible security infringement caused by ads. 
As one of the best AdBlock for Android, it makes sure that you are not interrupted by annoying ads and that your information is safe and sheltered. You can download it for free from Google Play Store.
2. Block It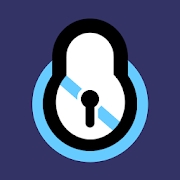 Block It is a DNS-based, open-source, and free Android ad blocker that is available for Android-based devices. It can block a wide range of ads across the framework. It also allows you to manage internet access to the apps. That not only saves your data but also the battery of your device. If you want internet access for WhatsApp and Facebook for two hours but all day for Gmail, you can do that.
This ad blocker for Android also allows you to block the annoying pop-up notifications from many apps. Also, it ensures an effective and managed flow of the usage of the internet, thus providing you with a good browsing speed.
3. AdBlock – Block ads for all browsers, blocker++ ✓🚫
AdBlock is one of the best and extremely popular Android ad blockers. Apart from getting rid of ads, it also blocks tracking and domains that spread malicious files and malware. You can also use its free extension that is available for Chrome, Opera, IE, Firefox, Safari, and Android for laptops and PC. 
This is one of the best Android ad blockers because it also allows you to create requirement-based filters. AdBlock Plus relies a lot on its initial configuration from you before it can start working since it is not as intuitive as other ad-blockers.
4. Blokada Slim Adblock – No Ads, better battery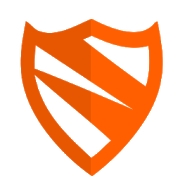 Blockada is yet another strong ad blocker for Android that works system-wide. It doesn't support anything older than Android 5.0. You can configure a whitelist and blacklist to allow some ads while blocking the rest. It also effectively blocks banner ads, pop-ups, and any other ad that could obstruct the functionality of your device. It also blocks ads within mobile games.
Adway is one of the best Android ad blockers because it allows you to see how different apps and websites are tracking you. It comes with many stability updates and makes sure that its ad-blocking function works well on all the devices it supports. You can download it for free.
5. Free Adblocker Browser – Adblock & Popup Blocker
The Free AdBlocker Browser is yet another extremely powerful ad blocker app for Android. It is available on Google Play Store for your Android devices. As mentioned on its official website, this AdBlocker browser loads websites like MailOnline, CNN, BuzzFeed, The New York Times, CBS News, and BoredPanda faster than Firefox and Google Chrome smartphone browsers. All these websites show tons of ads to users.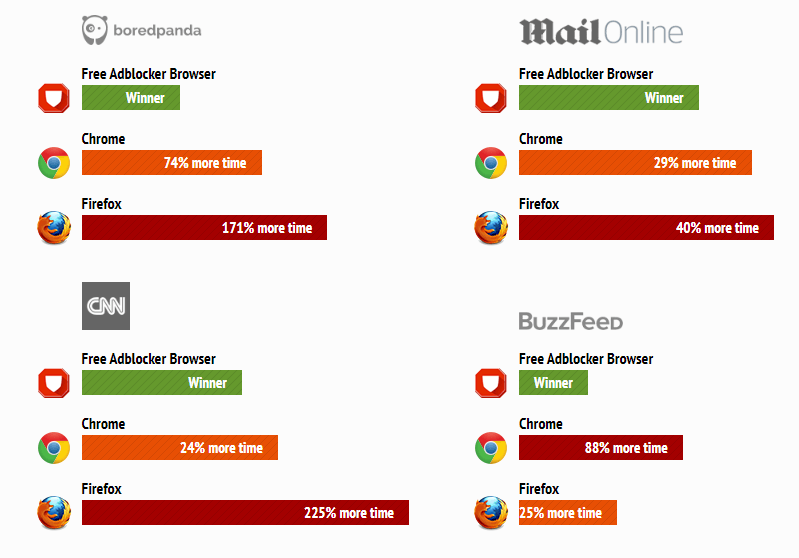 If you want to block suspicious ads loaded with malware, viruses, phishing, and other scams then Free Adblocker Browser is a good option. It also works well even if your phone has limited memory and CPU. AdBlocker Browser is sleek, fast, and secure.
6. AdBlock Fast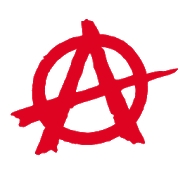 We consider AdBlock Fast one of the best AdBlock for Android because it also supports older smartphones and browsers as well. It doesn't need a rooted device to work and is extremely easy to install.
Also, this ad blocker for Android has its own filtering rulesets that allow fast loading of web pages. And it takes less disk space, memory, and CPU cycles as compared to other adblockers. It is easy to use, fast, safe, and free.
7. AdGuard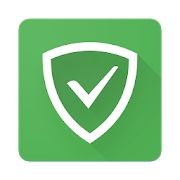 This is one great ad blocker app for Android but it works only on Samsung Internet Browser and Yandex Browser. It is not useful for any other app. It doesn't need to root the device and you can customize it according to your need.
It not only acts as an adblocker, but it also protects your private information. It is very good at identifying information leaks as well, if there are any, once the ad is displayed. And that's why we think it is one of the best AdBlock for Android. Not all ad-blockers do that.
Recommended Article: Free Hollywood Movies Download in HD – Top 10 Websites
8. AppBrain
AppBrain has a different approach to blocking ads and pop-ups and that's why it is one of the best ad blockers for Android. It sniffs all the ads and pop-ups by predicting which apps on your phone or sites have ads.
So, this Android ad blocker blocks them first, even before they even appear. You can easily configure and use it, so if you are new to this, you will not struggle.
However, since it is designed to notice any income harm through pop-ups and ads, it sometimes could mess hinder your phone and its connectivity. But it is free to install and use.
You May Like: 10 Best Photo Editor Android Apps
9. AdClear Content Blocker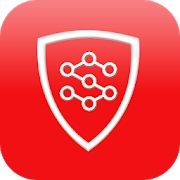 AdClear Content Blocker is a leading and reliable ad blocker for Android for rooted devices. It can block all kinds of advertisements on your device including YouTube ads along with malware, intrusive, and encrypted ads that you see on websites and apps.
This Android adblocker also works well with non-rooted devices and comes absolutely free. AdClear Content Blocker comes with certain features like the firewall and the doze to save the battery of your device without affecting the loading time for the page.
10. Firefox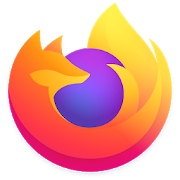 Although Firefox is a fast, safe, and private browser, it also has the feature of blocking ads fast with the help of add-ons on your smartphone. So, you can use it as an ad blocker for Android. Firefox's add-ons make your browsing experience smooth and bring you more speed and control.
With Android ad blocker add-ons in the Firefox store, you can unblock the ads you want to see or block the spamming ads and pop-ups. Along with that it also blocks all the unwanted trackers around you. But for all of that, you must browse the sites from the Firefox browser itself.
11. MaxVPN
This Android ad blocker is actually a fast and safe VPN. It is open-source, viable, and free. It has no limit to bandwidth or traffic and comes with a simple interface design that makes it easy to use. With just one tap, you can connect to it.
With the help of this Android ad blocker, you can unblock any website or app with one click. It also protects your private information while you are browsing the internet. It hides and changes your IP address, thus faking your location and making you invisible online.
Also Read: 12 Best Gacha Games to Play
12. NetGuard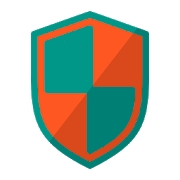 NetGuard is one of the most incredible ad blocker apps for Android that offers you an absolute, straightforward, and advanced method for blocking ads and internet access for any web address and app. You can add an application or web address to the rundown and allow or deny its access to the internet, wifi, or cell information association.
And that's how this Android ad blocker reduces the usage of your data, secures your privacy, and saves your battery. It is simple to use and it doesn't need to root the device. It also prevents the tracking of your device, making it safe for you to use the internet.
13. Opera – Inbuilt Ad Blocker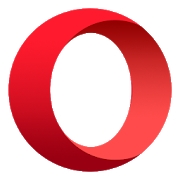 The Opera web browser comes with an inbuilt ad blocker. So, if you are using Opera, you don't need to install ad blockers for Android. It blocks ads as soon as you visit a certain page. With its adblocking feature turned on, it loads web pages 90% faster. Also, you can see how many ads it has blocked.
Apart from ad blocking, this Android ad blocker, it also comes with some remarkable features like disabling tracking cookies, Currency and time zone, free VPN, battery saving, etc. Although it is not as famous as Chrome or Firefox, it has made its name recently for many reasons.
14. Adblock Plus Samsung Internet
This is a brand-specific ad-blocker that allows you to surf and browse free of ads. This ad-blocker app for Android only loads important content and that's how it saves the battery of your device as well.
Just a simple setup and you will be good to go for making your life ad-free with this android ad-blocker. Since it blocks ads, the risk of getting malware from an ad is also reduced. It also has a handful of extra user control. 
There are also features of anti-tracking and privacy protection. Adblock Plus for Samsung Internet comes free and it also blocks region-specific ads. And its customer service is praise-worthy. Over 5,000,000 users have downloaded it and have given it a 3.8-star rating.
15. Disconnect Premium VPN
This is one of the best ad blocker apps for Android that offers some premium features that you will have to pay for. It is not just good at blocking ads, it also protects your personal as you surf the internet from your mobile device.
And since it has its own VPN that is meant to hide your IP address, it makes your browsing even more secure. When you activate a VPN, it activates a different IP address. The best AdBlock for Android is available to you with all its features at $40.
Ad blockers for Android not only add to your better internet surfing experience, but it also protects your privacy and personal information. Also, it makes the apps and browsers work faster and more efficiently. You can pick the best Android ad blocker suitable for your phone, meeting your needs.