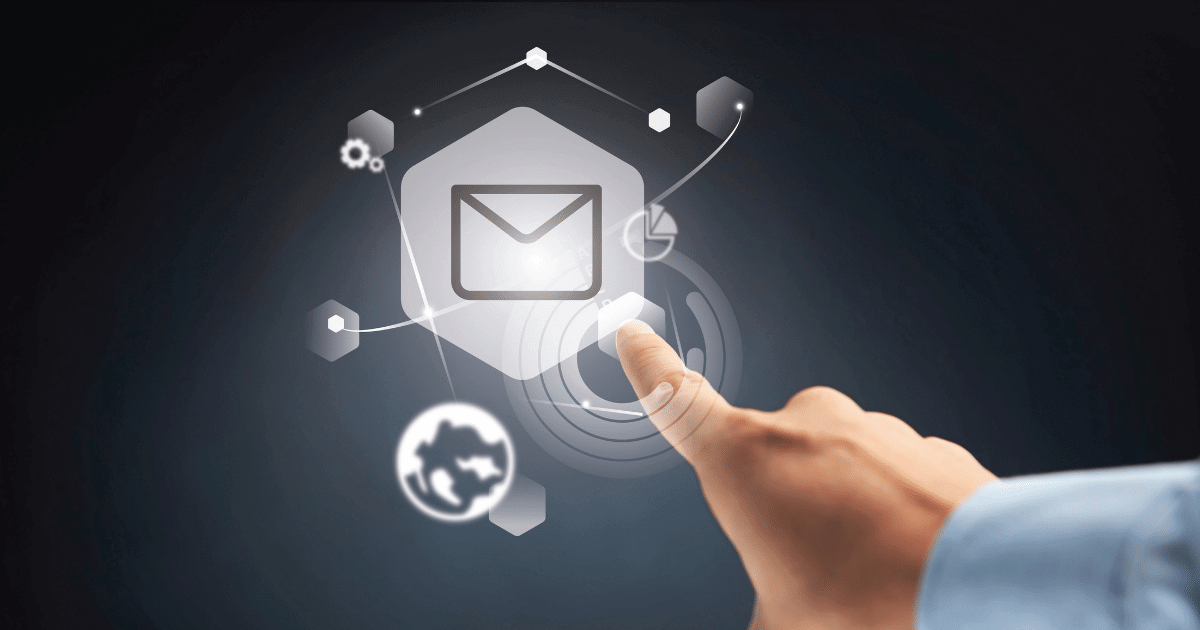 Last Updated on August 28, 2022 by Ram Thakur
In the present world of digitization, text messaging is a handy solution, and one of the most preferred means of communication via mobile devices. When it comes to phone users, SMS can be either through the default app, or you can install third-party applications for ease of text messaging. For Android users, there are several SMS applications that you may choose depending on your comfort of typing, interacting, socializing, and sharing among your peers.
In this article, we will cover the ten best SMS replacement apps for Android users. Let us explore one by one.
Here Are the 10 Best SMS Replacement Apps for Android:
1. Truecaller
Truecaller app is commonly found in Android and iOS users, mostly as a caller ID and spam blocking app. Its messaging features are also handy, user-friendly, and reliable. Rated 4.4 on Google Play store, the app is highly recommended to block unknown callers, filtering junk messages, etc.
Truecaller Pros
It identifies and blocks spammers.
It offers filtering junk texts.
Another exciting feature is its auto-blocking mechanism of telemarketers, robocallers, fraudsters, etc.
Chatting, one-to-one, and in groups, is free.
Truecaller Cons
Some of the noted complaints include a lack of confidentiality support.
It requires a robust 3G connection to work.
Truecaller Pricing
Truecaller Premium begins at $0.99 per month.
2. Jio Chat
With unique features, Jio Chat is a highly recommended messaging app for Android. The app lets you interact with your peers using enhanced quality of messaging. You can use the HD quality video and voice mode of communication and connect with your loved ones without hindrances.
Jio Chat Pros
You can personalize your texts using your regional language.
The app allows one-on-one and group messaging features, as well
You can engage in conference calls and be a part of the conference rooms
It offers you a media-rich experience with unique emoticons, stickers, GIFs, pictures, and videos.
Jio Chat Cons
The lack of end-to-end encryption challenges the overall privacy and confidentiality of communication.
Also, it can be used only by Jio sim card or JioFi device users
Jio Chat Pricing
3. Google Messages
The official SMS app of Google, Google Messages, is another top SMS replacement app popular for its eye-catching features and designs, free calls, blocking mechanism, rich audio and video quality, and many more. You can enjoy the RCS feature, i.e., Richer messaging with Chat feature, including SMS and MMS plus sharing location and other media. Google Messages has a 4.5 rating on Google Play.
Google Messages Pros
Auto backup feature
Archiving messages
Simple and intuitive designs
Google Messages Cons
No feature for scheduling text messages.
Google Messages Pricing
4. Mighty Text
This is a fantastic alternative for your default SMS app. If you wish to stay away from your Android phone for a while, Mighty Text lets you get in touch with your friends and families via text messaging through your tablet, PC, and mac. Now you can send MMS or SMS without binding yourself to your phone.
The app is an excellent solution for SMS when you are working online. It is rated 4.3 on Google Play.
Mighty Text Pros
It is a handy Gmail plugin
Scheduling messages
Instant synchronization
Mighty Text Cons
It has a Pro version for advanced features.
Mighty Text Pricing
The Pro version costs $5/month.
5. Textra SMS
Superfast, customizable, and with numerous features, Textra SMS comes with 180+ material design themes and graphics. Textra SMS has a 4.5 rating on Google Play.
Textra SMS Pros
SMS blocking and scheduling
21 font sizes and several emoji options
Intuitive and minimalist designs
Textra SMS Cons
The free version is ad-supportive.
Textra SMS Pricing
The paid version costs $2.99 (single in-app purchase).
Must Read: FAU-G Game APK for Android & iOS
6. Mood Messenger
Mood Messenger offers you the basic SMS features of a dark theme, instant messaging, emojis, and blacklisting feature. It is rated 3.9 on the Google Play store.
Mood Messenger Pros
SMS encryption
Privacy locker
Backup and restore
Mood Messenger Cons
It has both a free and a paid version, including a one-time payment scheme and another, a subscription model.
Mood Messenger Pricing
There is a one-time payment option of $10.99 or a monthly choice of $0.99 per month.
7. Pulse SMS
A next-generation SMS solution, Pulse SMS has a 4.6 rating on Google Play. The app is an ultimate messaging platform for Chrome, tablets, phones, smartwatch, or any other device with an active connection. It is the highest rated SMS app on Google Play.
Pulse SMS Pros
It supports dual sim mobile devices.
The texting feature is free.
It offers additional features of backup, blacklisting, and many more.
Pulse SMS Cons
You need the Pro version to use the app on tablets and web platforms.
Pulse SMS Pricing
Its paid version includes a lifetime subscription of $10.99 or a monthly fee of $0.99/month.
8. Handcent Next SMS
One of the best SMS alternatives for Android users, the Handcent Next SMS app, has varied features to allow manageable texting with free stickers and emojis. Handcent Next SMS has a 4.4 rating on Google Play.
Handcent Next SMS Pros
Message customization with many font styles, stickers, colors, ringtones, etc.
Free cloud storage
It has a pop-up feature, thus allows instant messaging
Encrypted messaging- Privacy message box feature.
Handcent Next SMS Cons
International texting is not free.
Handcent Next SMS Pricing
It has a free and standard version.
9. Chomp SMS
If you want fun while texting, Chomp SMS is a friendly and reliable SMS alternative app. One can say it is as old as Android with notable updates such as passcode lock, scheduled SMS, backup, signatures, pop-up, and many more. It has a 4.4 rating on Google Play.
Chomp SMS Pros
Highly customizable
Freely available on Play store
It has in-app purchases.
Chomp SMS Cons
No free international text messaging.
Chomp SMS Pricing
See Also:
10. Facebook Messenger
Long after Facebook came into the picture, messaging became quite a phenomenon among youngsters and adults; Messenger became one of the widely used SMS replacement apps. With its instant messaging feature, you can now enjoy additional features of Vanish mode and cross-app calling.
Facebook Messenger Pros
Easy audio and video calling.
Connect with your Instagram peers directly from Messenger.
You can explore the new emoticons and be more expressive.
It has a new privacy setting wherein you can who all can reach you.
Facebook Messenger Cons
It uses comparatively more power and storage space (RAM).
Facebook Messenger Pricing
Recommended:
Conclusion
You can go with any of the above 10 best SMS replacement apps for your Android phone. Install it from Google Play and sync your default messaging app with the third-party application. For instance, the Handcent Next SMS app has an excellent privacy setting, or if you are looking for a that automatically archives and stores your messages in the backup, Mighty Text is the best-fit choice for you. Choose wisely.
Enjoy instant messaging and don't forget to use emojis to double the fun!