If you want to download and play FAU-G game on your Android or iOs smartphone, you've come to the right page. We have provided in-depth guides on how you can download and install FAU-G (aka FAUG, Fauji) game from Google Play Store, Apple App Store and APK download stores.
Developed by nCore Games, FAU-G is an online multiplayer action game like PUBG. The full form of FAU-G is Fearless And United-Guards. After the PUBG ban in India, actor Akshay Kumar shared the FAUG game first poster on his Twitter profile. The Indian gaming company will officially release FAU-G game APK to download in October 2020 for Android and iOS devices.
FAU-G is created to support Narendra Modi's AtmaNirbhar Bharat movement. Besides, the game players will learn about the sacrifices of Indian force. Moreover, nCore Games company will donate 20% of the net revenue to Bharat Ke Veer trust.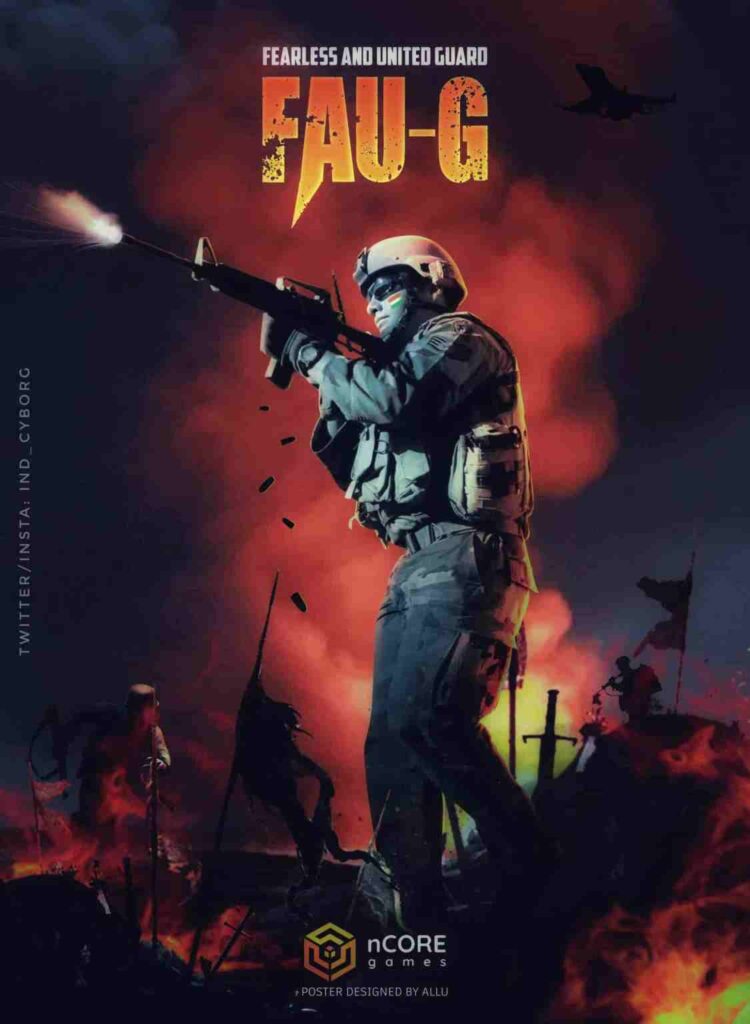 FAU-G Game APK Download Summary
| | |
| --- | --- |
| APK Name | FAU-G (Fearless And United-Guards) |
| Genre/Mode | Action, Multiplayer Online Game |
| Platforms | Android, iOS |
| Apk Size | 2.5GB (estimated) |
| Release Date | December 2020 |
| Download Links | Google Play Store, Apple App Store |
| Developer/Publisher | nCore Games |
| Official Website | https://www.ncoregames.com/ |
| Headquarter | Bengalore |
Steps to Download FAU-G Game APK from Play Store and App Store (Android/iOS):
On your smartphone, open Google Play Store or Apple App Store.
Click the search box, type FAU-G, and tap the search icon on your keyboard.
Next, find FAU-G by nCore Games and open it.
Now, click the Register or Install button that you see.
After installation, you can enjoy playing the FAU-G game.
Safety Tips: You can download the original FAU-G game from the Google Play store now and it is not available for iOS users yet. So, please do not download fake versions that may be available as FauG or Fauji games online.
Guide to Download Original Fau-G game using APK Downloader:
Visit trusted APK installer sites like apkpure.com or apkmirror.com
Type FAU-G or Faug in the search box and press search icon.
Now, click on the FAU-G APK file that you see on your screen.
Next, tap on APK Download button which is safe and verified to use.
Go to your smartphone's Security setting and allow "Installation of apps from sources other than Google Play Store".
Now, go to your Download Folder to find the FAU-G APK file that you downloaded.
Click on the FAUG apk file to begin installation.
When it is completed, open your FAU-G game and signup for the account and start playing.
FAU-G Trailer and MAP Overview
nCore Games will release the FAU-G official trailer on October 15 that will include the original FAUG MAP locations. For now, the game's mentor Akshay Kumar and nCore Games' CEO Vishal Gondal have revealed that FAU-G game will help players learn about the sacrifices of our Indian soldiers.
So, based on this, we assume that the FAUG game MAP will be located in Srinagar, Phulwama, Mirpur, Leh, GilGit, Jammu, Ranchi, Kargil, etc. Check out the FAU-G game map screenshots below.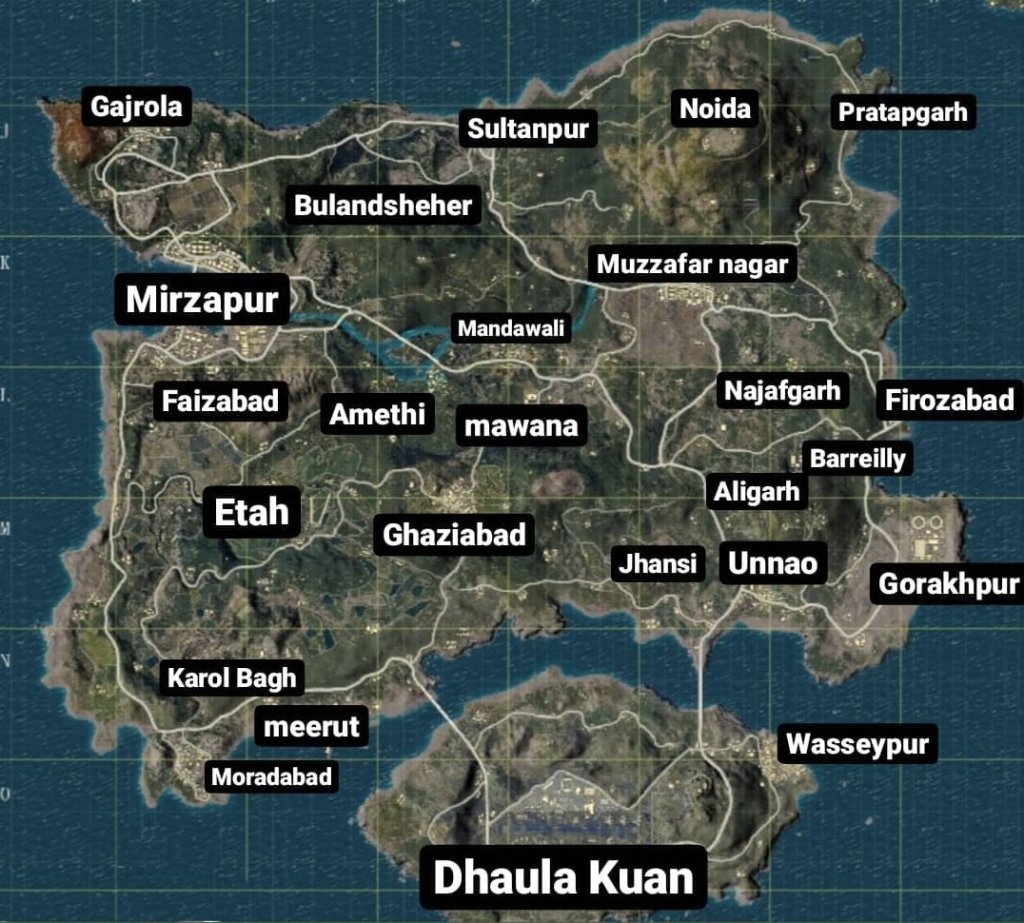 FAU-G Game Apk Weapons List
Just like PUBG, COD and FreeFire, FAUG developers are supposes to avail popupar weapons including guns, grenades, bullets, scopes, bullet proof jackets, mocktails, army vehicles (tanks like Bhishm, Karan) and so on. Please check complete list of FAU-G Weapons down below.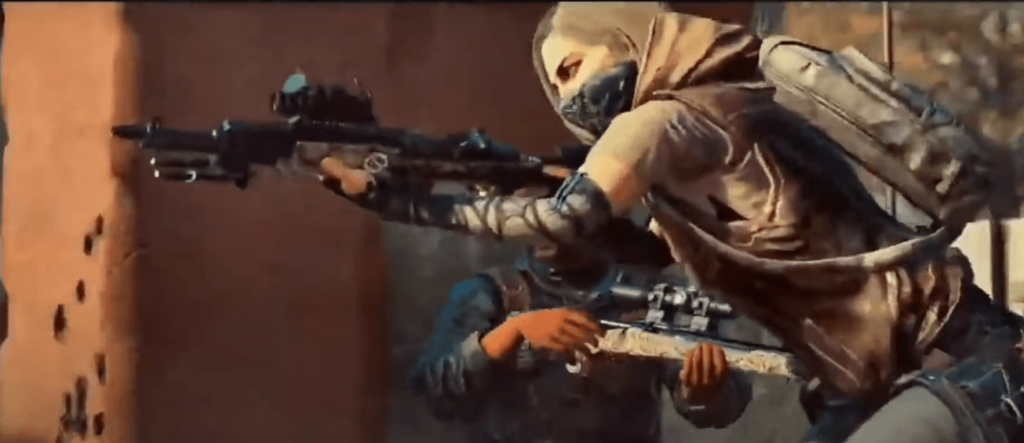 FAU-G Game APK News
Check out some media coverage related to FAU-G game. Fans are continuously sharing interesting fan art works as they so excited to play FAUG Indian multiplayer online action game. Since the game is based on Indian soldier's' sacrifices, we all are connected to this game by our heart somewhere. Hope this article was helpful to you in collecting all of the needful information about FAUG game app download, first look, weapon and maps.
You May Also Like:
Is FAU-G game a copy of PUBG?
The FAU-G game poster is rumored to be copied but that's not true. India's leading game development company nCore Games is developing FAU-G so that they can't copy. Also, the Indian superstar Akshay Kumar and India Government is supporting the FAU-G game for the Atmnirbhar Bharat campaign. So, I think FAU-G is inspired by PUBG but it's not a copy.
What is the release date of FAU-G game?
FAU-G game trailer is scheduled to release on October 15 and it will be available to download in Google Play Store and Apple App Store.
What is the size of FAU-G Game APK?
We assume that FAU-G game size will be around 2.0GB for Android and 2.5 for iOS devices.
Is FAU-G better than PUBG Mobile?
As per Indian gamers activity on social media sites, we can say that FAUG will be a better game than PUBG for Indians as we will get learn about history of India soldier's fights and sacrifices. We will get to live their virtual life in order to understand how things work when our real army in battles. FAUG game is emotionally connected to all Indian players.
What are the FAU-G Map locations?
Gaming experts assume that FAU-G game will feature locations like Kargil, Galwan Valley, Phulwama, Srinager, POK, etc.