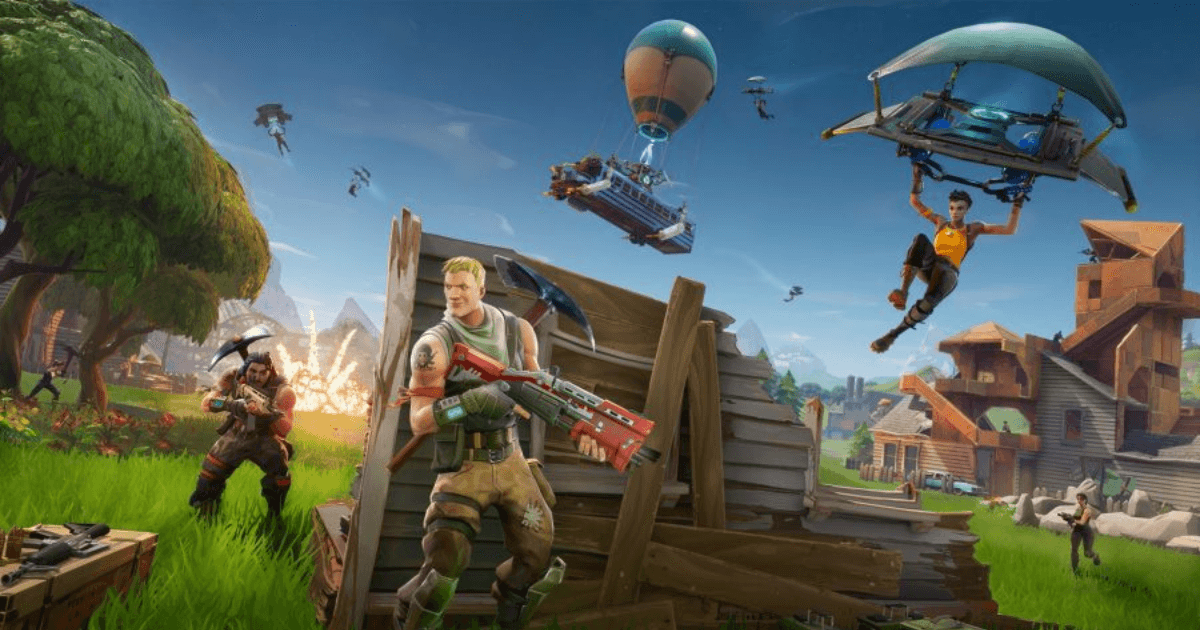 Last Updated on July 24, 2023 by EarthTechy Staff
In the fast-paced world of mobile gaming, battle royale games have captured the hearts of millions of players worldwide, and PUBG Mobile, with its thrilling gameplay and intense action, has stood out as one of the pioneers in this genre. However, as the gaming landscape continues to evolve, so does the demand for fresh and exciting experiences. This has led to the emergence of numerous alternatives that cater to the adrenaline-seeking gaming community.
In this article, we delve into the realm of PUBG alternatives, exploring 13 captivating games that offer a similar battle royale experience while presenting their own unique twists and features. Whether you are a seasoned PUBG veteran looking to explore new horizons or a novice seeking an entry point into the world of battle royale, this compilation is designed to introduce you to a diverse array of options that promise to keep your heart pounding and your fingers glued to your mobile device.
From futuristic sci-fi landscapes to historical battlegrounds, these alternatives offer a range of immersive settings, weapon arsenals, and strategic challenges that will undoubtedly quench your thirst for adventure.
13 Games like PUBG Mobile to Play in 2023:
1. Call of Duty
With the recent PUBG Mobile ban, Call of Duty (CoD) is undoubtedly at its peak in the market today. Like PUBG Mobile, CoD is another royale battle game Activision available for Android and iOS users.
It enjoys a 4.5 star on Google Play.
And 4.8 stars on the App Store.
With more than a million installations in the latter, CoD is undoubtedly one of the games like PUBG Mobile that you would enjoy playing.
Pros
It requires only 2GB of storage.
Similar to PUBG Mobile, CoD is also a multiplayer game like the CoD Black Ops, etc.
It offers a 100-player battle royale mode and a 5v5 deathmatch multiplayer mode.
It is suitable for high-end as well as Android devices.
Cons
The community is smaller compared to that of PUBG Mobile.
2. Fortnite
If you are looking for HD-quality graphics and a mesmerizing gameplay experience like PUBG, Fortnite may be the best alternative to PUBG Mobile for you.
Presently the app is no longer available on both App Store and Google Play. However, you can download the game seamlessly from its very site. Download the PUBG alternative here or here for Samsung Galaxy users.
Pros
Four distinct modes are available herein- 100-player battle royale, Party Royale, Save the World, and Creative. While Party Royale is similar to PUBG, Save the World is a co-op tower survival game, and Creative lets you create your island.
It offers a vivid and comparatively more alluring gameplay experience than PUBG Mobile.
It also provides a multiplayer mode.
The UI is incredible, with excellent graphics.
Cons
It requires a humongous 8GB memory space that is entirely too much for Android users.
It is compatible with Android 8 or higher versions, with at least 4GB RAM capacity and a mid-to-high processor.
3. Gun War: Shooting Games
Are you looking for a shooting video game? Gun War is a similar game to PUBG Mobile, wherein players are equipped with varied 50+ weapons and over 124 shooter tasks assigned to the characters.
Download this PUBG Mobile alternative to enjoy the thrill of shooting.
It has a 4.4 rating on Google Play with more than 0.3 million downloads.
It has a 4.6 rating on the App Store.
Pros
It requires only 62MB of storage space.
Available on both Android and iOS devices.
An easy upgrade is possible, including weapon upgrades.
It includes six particular types of games.
50+ featured maps, 50+weapons, and 15+ multi-language support.
Cons
It does not offer the typical royale battle game experience. It is limited to shooting ploy only.
4. Garena Free Fire: 3volution
Garena Free Fire: 3volution is a simple PUBG Mobile alternative best suitable for beginners and those who do not appreciate high-end battle games.
It offers all the controls on the screen. You have to navigate pretty quickly against 49 other opponents in a ten-minute window to survive the game. You can enjoy the best of the primary battle royale mode while landing on a lone island. The quest is similar, wherein you will have to look out for medkits and weapons for survival and how the levels increase. The 4-man squad strategy is also pretty popular. With more than 67 million downloads, the game is worth trying.
4.1 Rating on Google Play
4.2 Rating on the App Store.
Pros
The graphics are excellent.
It allows you to loot and shoot, similar to the PUBG game.
It also supports in-game voice chats.
The 49-player battle royale mode is pretty cool.
Cons
Limited weapons.
The anti-cheating system fails herein.
5. Danger Close
Similar to PUBG Mobile, Danger Close offers the same level of intensity in the gameplay. With its brand new map, the added mechanics of loot, recoil, and a whole new inventory system, the game offers eight different battlegrounds such as alien planets and the pirate-filled island.
4.2 rating on Google Play
4.8 rating on the App Store.
Pros
It gives you the online multiplayer deathmatch experience.
The new map is much bigger and exciting.
You are allowed to pick your location.
The download size is impressively smaller.
Cons
The graphics aren't as good as PUBG Mobile.
6. Black Survival
Among similar games like PUBG, Black Survival has made it to the market among PUBG fans, especially with its fun anime characters. You (your anime character) are on a remote island with 22 different areas viz. hospital, forest, etc.; as and how you proceed, each of these locations is locked, narrowing the battleground. You have to fight for the top spot to survive in a whole 20 minutes game.
4.1 stars on Google Play
4.6 stars on the App Store.
Pro
Anime-based characters.
You have to be quick on your feet, and that is what makes the game unique.
It offers a vast collection of weapons.
Also, the 10-player death match experience is quite challenging.
Cons
7. Pixel's Unknown Battle Grounds
If you are a Minecraft fan or any of Pixel's visuals, Pixel's Unknown Battle Grounds will be an exciting choice of PUBG Mobile alternative for you. The developers have, by far, tried simplifying the game.
You do not have an island here, instead of a block city wherein you have to shoot the enemies with all kinds of weapons.
4.0 rating on Google Play
4.6 rating on the App Store.
Pros
Pixel-style retro visuals and graphics.
The block city is in 3D.
Weapon collection includes SMG, Pixel Gun, AK, multiple-barrel, etc.
The Auto-shoot mode helps to simplify the mechanics.
Cons
You may find a few glitches now and then since the game is still under development.
See Also:
8. Scarfall: The Royale Combat
Another similar multiplayer game to PUBG Mobile, Scarfall, offers both online and offline battle modes. The battleground is plotted in a shrinking safe zone. You have three chances to survive and win the game. It also allows you to go solo or play in a 4v4 combat mode.
4.1 rating on Google Play
3.9 rating on the App Store.
Pros
Excellent graphics.
Offline and online mode play.
It supports both FPS and TPS shooter modes, just like PUBG.
It has more than a million downloads on the Google Play store.
Cons
It takes time to connect with the players.
A few bugs have been reported lately.
9. Battlelands Royale
A similar game like the PUBG Mobile, Battlelands Royale, is another 32-player battle royale game. However, the game's fascinating element is its cartoon characters instead of the bloody shooting in PUBG.
You click Play, and you seem to be on a parachute ready to shoot, loot, and survive the battle. The game lasts for 3-4 minutes.
4.0 rating on the Google Play store.
4.5 stars on the App Store.
Pros
You can play either solo or in duo mode.
The map is vast and detailed.
It offers fun and cute battlegrounds and characters.
Quick death match play.
Cons
10. Zooba
Another cartoon-like, hilarious royale battle game, Zooba, involves animal-like characters adding to the gameplay's fun element. Among the various games like PUBG, Zooba, too, revolves around the survival game strategy against 20 players.
In short, the game is not as intense as PUBG, but you will enjoy the thrill and fast pace of its battleground war.
Pros
Beautiful graphics
20-player deathmatch gameplay.
Online multiplayer mode.
Customized characters.
Cons
Users have been complaining about the game freezing midway at times.
11. Royale Battle Survivor
With more than a million downloads, Royale Battle Survivor is one of the best PUBG Mobile alternatives for Android users only.
Like PUBG Mobile, you will be dropped on a battleground and have to hunt for necessities and fight against the odds to survive. You have to collect health kits, weaponry, food, and armor.
It has a 4.1 rating on Google Play.
Pros
The game is a massive battle royale challenge.
Team-based battle royale shooter game.
It offers impressive gameplay, graphics, and controls.
Cons
Users have been complaining about the control glitches.
Also, the map should indicate the location of the enemies.
12. Grand Battle Royale: Pixel FPS
If you are up for the blocked, 3D Pixel's retro-style visuals, Grand Battle Royale: Pixel FPS is a one-of-a-kind multiplayer online game. It is the best alternative to PUBG Mobile.
4.0 rating on Google Play
4.5 rating on the App Store.
Pros
Another survival game is `like PUBGMobile.
It offers intense PVP gameplay.
Lots of weaponry appears randomly. Make sure to collect them to survive.
Purchase Pixel's block strike skins.
Cons
Minor errors keep showing up.
13. Rules of Survival
A free-to-play PUBG Mobile alternative, Rules of Survival, is a popular online multiplayer battle royale game where the death match is as thrilling as PUBG.
Just like PUBG Mobile, this too shrinks your safe zone. You have to collect your armor and guns and find a way to survive the battle.
3.9 rating on Google Play
4.5 rating on the App Store.
Pros
It offers a massive HD-quality map.
You can play both solo and in duo mode.
It is a 120-players survivor battle game/
It also provides a wide variety of firearms and accessories.
The vehicles are quite speedy regardless of the terrain.
Cons
A recent update seems to be lagging.
Hacking issues are cropping up.
See Also:
Conclusion
The article covered 13 other games like PUBG Mobile, which you can enjoy playing and battling with the same thrill and fun element. Some of the games are free, while for some, in-app purchases are available. If you are looking for mobile games like PUBG for Android or iOS devices, look at the above features. Note down the limitations and highlights and download the PUBG alternative now.