Last Updated on August 28, 2022 by Ram Thakur
Instagram has become one of the fastest-growing social media platforms. Its popularity has led brands to experiment with shoppable Instagram content, IGTV videos, and more and identify what works best for them. Nowadays, just sharing videos is not enough and brands are constantly working on optimizing the length of Instagram videos to produce the best marketing results.
There is no exact shot length optimization that works for all types of Instagram videos, and you need to understand the type of video and then determine the most likely duration.
Also, simply focusing on the length of the video won't be enough, and you need to understand basic audience psychology. That way, you will deliver interesting video content types that match your target audience.
Videos on Instagram Feed
Of all the different ways to post videos on Instagram, videos in the feed are the most important. That's because the videos posted in this section determine the first impression of potential viewers who visit your profile. Since these types of videos stay in your feed for a long time, you need to make sure they align with your brand values and the overall theme of your page.
Instagram limits the length of its feed videos to one minute. If your video is longer than that, the app will give you the option to select a 60-second frame in the video before posting it. All you have to do is tap on the '+' icon on your profile, select a video and click on 'next.' There will be a 'crop' section next to the filter, and you can choose before posting the video.
However, it may not always be possible for you to get your message across in just 60 seconds as a brand. You can then create a carousel post with ten smaller videos in a single post. That way, you'll trim the original video to ten (or less) 60-second posts, and your viewers can swipe to see them all.
With video editing tools like FlexClip, you can easily create interesting IGTV videos even if you have no video editing experience. Alternatively, you can create a video on IGTV and post a preview of the same on your Instagram feed. That way, your followers can view the video without downloading a separate app.
See Also: 6 Video Editing Tips For Beginners [Actionable Guide]
What Are IGTV Videos?
If you want to experiment with long-form content on Instagram, IGTV is the safest option. Here you can post videos 1 to 10 minutes long and then share them on your Instagram feed. A 15-second preview of the video will appear in the feed, and your users can then click 'Keep watching' to enjoy the video.
There is no shortage of content options in today's social media-driven world, and you need to optimize the first 5 to 10 seconds of your video so that people tap the 'Keep watching' tab. Place the best parts of the video in the first 5 seconds because the initial loading of the best insights will generate viewers. Here are some tips that you should follow to create engaging IGTV content.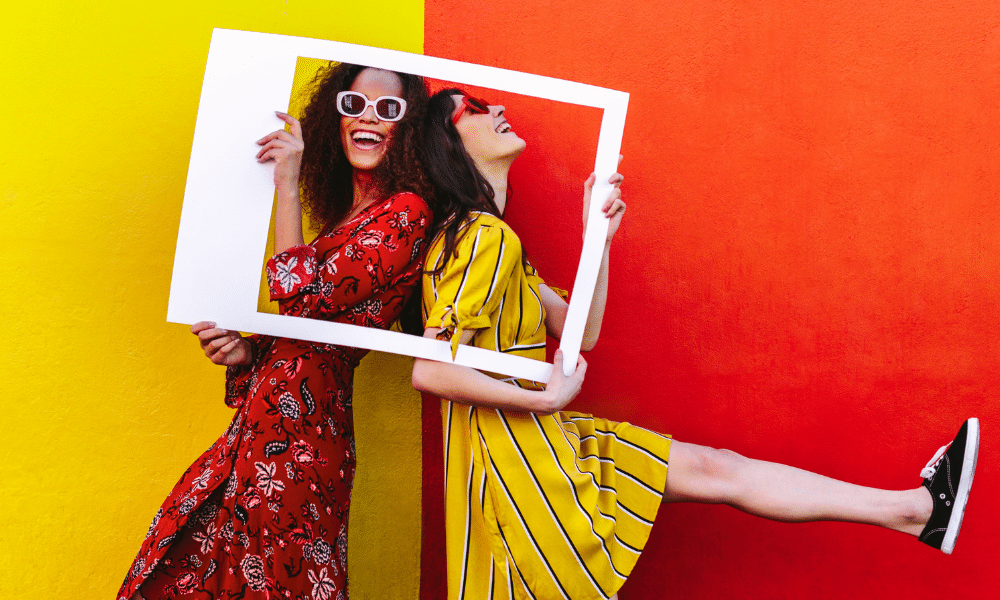 6 Tips to Make Amazing IGTV Videos in 2022:
1. Strategize Every IGTV Post
Ideally, every video you make on IGTV should have a teaser, title screen, cliffhanger, and call to action. A teaser is where you introduce the subject and talk about the episode's format or content. When you share an IGTV video on Instagram, this is the section that viewers will see to receive a call if they want to watch more.
When working on the title screen, make sure that the episode names are legible and consistent with your previous IGTV posts. A cliffhanger is a place where something interesting or noteworthy happens.
Try to keep the cliffhanger at the 60-second mark, encouraging Instagram viewers to watch the video. At the end of the video, try to include a CTAto direct the audience to do what you expect.
2. Add Subtitle
Most Instagram users watch their videos with audio without sound. An efficient way to serve them and prevent decreased interaction is to add subtitles to your videos. Subtitles also increase the reach of your video because they allow people who don't understand the language of the video to understand the content.
Related: 10 Best Free Camera Apps for Android
3. Use Branded Covers
The video cover image is the image that appears on the screen before the user plays the video. IGTV allows you to select a frame from a video as your cover image.
Alternatively, you can upload an image from your camera roll as a cover image. Try to incorporate your brand logo into the cover and design it in an aesthetic way that reflects your brand identity.
4. Optimize Title
Unlike other forms of Instagram content, IGTV lets you add titles to your videos. Make the most of it by creating sharp content that sums up the topic. If possible, add timestamps to your IGTV videos to make it easier for viewers to navigate your content.
5. Be Creative in Hashtags and Captions
Hashtags help you channel your IGTV videos and ensure they reach the right audience. Take the time to evaluate the most appropriate hashtags and use them to maximize the reach of your video content. In the caption section of your IGTV video, try to mention the main point of your video.
Related: What Is the Best Free Karaoke App?
6. Create an IGTV Series
If you want to build a lasting relationship with your audience, you must go the extra mile and produce consistent content. Creating IGTV video series allows you to communicate with your viewers on a regular basis. You can leverage Instagram stories and post a variety of content to identify the content that best suits your audience.
Once the most acceptable forms of video content are identified, you serialize the videos on IGTV and share them on Instagram for the best possible reach. Depending on the availability of your content, schedule IGTV posts and make sure you stick to it. It is hoped that in the next few days, IGTV will continue to grow. More and more brands will take advantage of this platform to fulfill their video marketing needs.
You May Like: 15 Best Adblocker Apps For Android
Conclusion
In such a situation, brands that use IGTV videos faster will have an edge in the competitive world of marketing. With the tips above, you are now ready to take on the challenges of video marketing and create engaging videos for your Instagram audience.
– This article is submitted by Sammy Zhou, Partnership Specialist at FlexClip