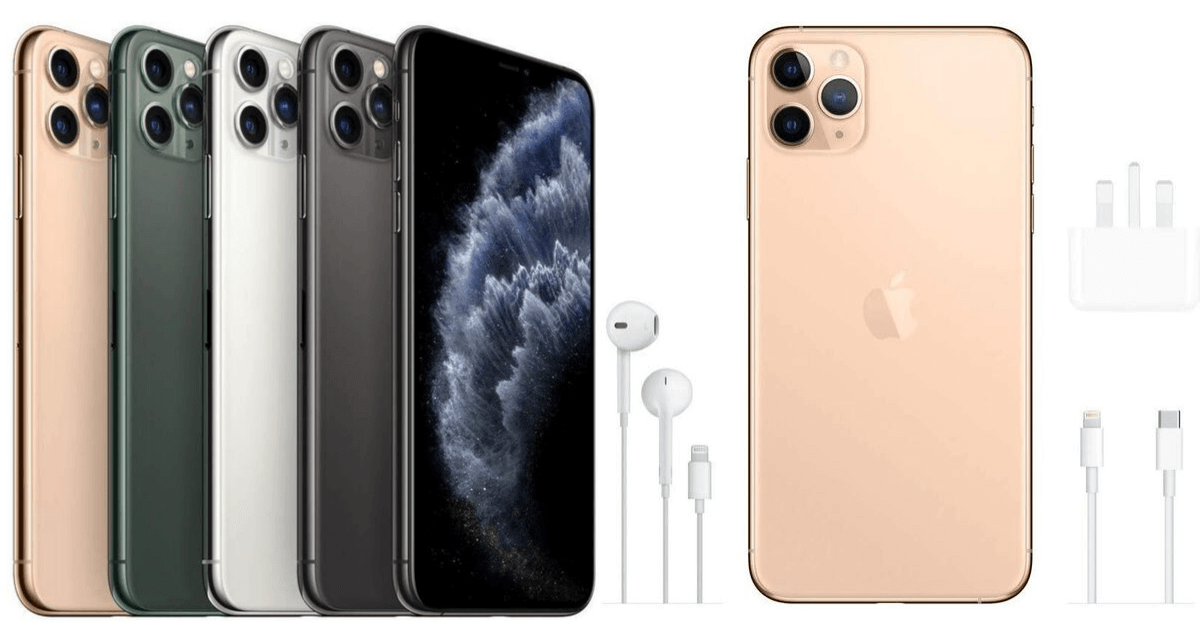 Last Updated on August 28, 2022 by Ram Thakur
All eyes are set on Apple's most smart and ambitious iPhone 11 Pro Max. It is said to be extremely advanced in technology with a large 6.5-inch OLED screen along with an optional mini Apple Pencil accessory and a completely new triple camera setup.
iPhone 11 Pro Max: Cheat Sheet
iPhone 11 Pro Max will not support 5G. Apple may launch 5G iPhone in 2020.
It has the Face ID feature.
It is said to have improved waterproofing on the outside and a shatterproof screen.
It will run on iOS 13.
Apple has aimed 11 Pro Max at its most loyal fans and just like iPhone XS Max, it is going to be the top-of-the-line smartphone. Apple is hoping that this phone will drive up the average selling price per unit, eventually boosting the revenue growth. According to the company, the cost incurred for manufacturing the iPhone XS Max 256GB variant is $443. And that cost includes the price of components and assembly as well. However, it doesn't include R&D and software costs.
On the 10th of September, Apple has launched iPhone 11 Pro Max at Rs 1,23,900 and Amazon has started accepting Pre-Order. However, the phone will be released on September 27, 2019.
iPhone 11 Pro Max: 6.5-inch OLED Display
iPhone 11 Pro Max screen is as big as iPhone XS Max. It has a 6.5-inch OLED screen. OLED results in deeper blacks. If you are looking for an even bigger screen, you will have to wait till next year, it is rumored that 11 Pro Max's successor might come with the 6.7-inch OLED screen.
What Makes iPhone 11 Pro Max Different?
iPhone 11 Pro Max, as of now, is Apple's most expensive smartphone. To justify the price, Apple has added a killer feature that makes it stand out from the competition. Apple is bringing the Apple Pencil support to the Pro model which was first launched alongside the iPad Pro. Ever since then, the support for Stylus has increased gradually. If Apple is bringing the stylus support to 11 Pro Max, it will be worth buying the phone. It is rumored that Olixar, the case makers are working to create a space for storing the Apple Pencil.
iPhone 11 Pro Max: Triple Camera Advantages
iPhone 11 Pro Max is the first-ever iPhone sporting triple camera. All three cameras will be 12 MPs. The one at the top will come with ƒ/1.8 wide-angle sensor, the next one down will have ƒ/2.4 ultra-wide sensor with a 120-degree field of view and the one at the bottom will come with ƒ/2.0 telephoto sensor.
iPhone 11 Pro Max will use all the lenses at the same time for taking the pictures and AI will correct the photos automatically. There will be a square-shaped camera module for sporting the three cameras. The selfie camera is also said to have been improved along with the picture quality that will go up from 7MP to 12 MP.
iPhone 11 Pro Max: Improved Battery Backup
Compared to its predecessors, 11 Pro Max has a much bigger battery. Along with that, it is also rumored to have an easy two-way wireless charging system. It is the first for any iPhone. With the reverse wireless charging feature, 11 Pro Max can wireless charge the AirPods or a separate iPhone.
iPhone 11 Pro Max: Custom A13 chipset
Reports suggest that the iPhone 11 Pro Max will be powered by the latest-generation A13 chipset which has been manufactured for the iPhone 11 series by Apple and Taiwan Semiconductor Manufacturing Company (TSMC). This custom next-gen A13 chipset brings extra processing power to the iPhone 11 Pro Max.
iPhone 11 Max Pro seems to be having some extremely exciting features that justify its price. The Apple Pen, triple camera, shatterproof screen, reverse wireless charging, A13 processor and more such features might give Apple the kind of sales they are looking for.