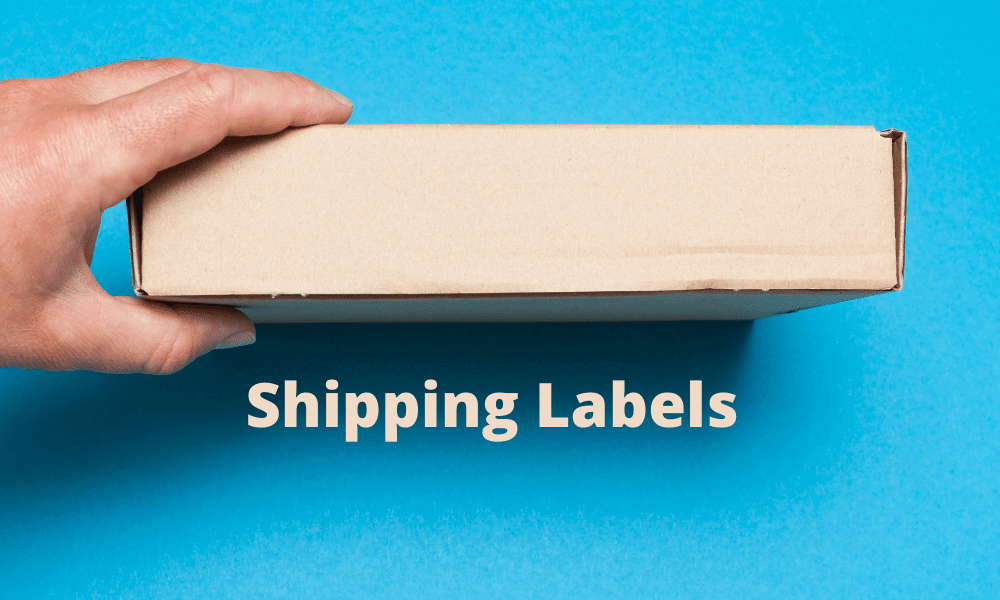 Last Updated on September 25, 2022 by EarthTechy Staff
Before you started your business, you might have ordered something online and noticed a shipping label stuck on the packaging box. You probably read through it to confirm if the product you ordered matches what you received. Now that you have a business, you wonder how to go about considering you will be delivering goods to your local and international clients. Below, you will get an insight into what shipping labels should bear and where you can source for one.
Getting Started: Basic elements a shipping label should have
Shipping labels from different courier companies vary in terms of design, format, and material used. The only elements that make them similar include:
1. Both the sender's and recipient's names and address
The sender includes an address that the recipient can use to return the goods. The recipient's address shows where the product is supposed to be delivered.
2. Product and package weight
The total weight includes the package and the product.
3. Maxicode
It is a unique code that postal machines use to confirm the authenticity of the package.
4. Shipping type
The shipping type shows the number of days the package should take to reach the recipient.
5. The path covered
For instance, if the shipping route is USA-China, the label will display the path it will cover. Ensure the tape you are using does not make your brand invisible.
6. Tracking number
The recipient receives a tracking number to determine when the package will arrive at its desired destination.
7. Miscellaneous instructions
When designing a shipping label, do not forget to include special instructions. If the product you are sending is fragile or flammable, ensure it is labeled. While courier companies might want to know what is in the package, it would be best if you gave a clear description so that they can know which compartment to place it. That way, complaints about goods reaching in bad condition from your recipient will be a thing of the past.
When placing a shipping label on your package, indicate which side should face up. Ensure that the product you are sending fits well inside the package to avoid scanning problems. If you use packing slips or a waybill, include essential information that summarizes your company's profile. You can provide your email address, customer support number, warranty terms and conditions, and any other unique details your recipient might need. That way, your recipient can rest assured that your business is client-focused and competent.
Designing and creating a shipping label like a pro
Gone are the days when businesses had to outsource shipping labels from courier companies. The primary goal of learning how to customize yours is to save on money and time. Here are three ways to do it:
1. Partner with a reliable courier service
Courier companies already have shipping label samples that you can use to design your own. This method works if you do not do bulk deliveries. You can generate one from your preferred courier company by downloading and printing it out.
2. Buy shipping labels online
One of the biggest perks, when you buy shipping labels online, is the easy access to a wide range of software solutions. For example, if you do fewer shipping services, you can pay one-off deals. However, if you do it more often, go for pay-on-monthly-basis type of deals. Customizing your labels online is easy as long as you follow the instructions. The best part about online platforms that offer shipping label customization is offering discounts to ardent users. Take advantage of the offer. Shipping labels provide you with the opportunity to send your package in style and inform your prospective buyers about your company's goals.
See Also:
When you master the art of customizing professional labels, your recipients gain confidence in your products, which is a plus in enhancing future sales. If you can go the extra mile of including various elements on your label, by all means, go for it. Even as you do so, ensure that your label's features comply with your preferred courier's instructions. You want to put a smile on your client's face and stand out from the competition.