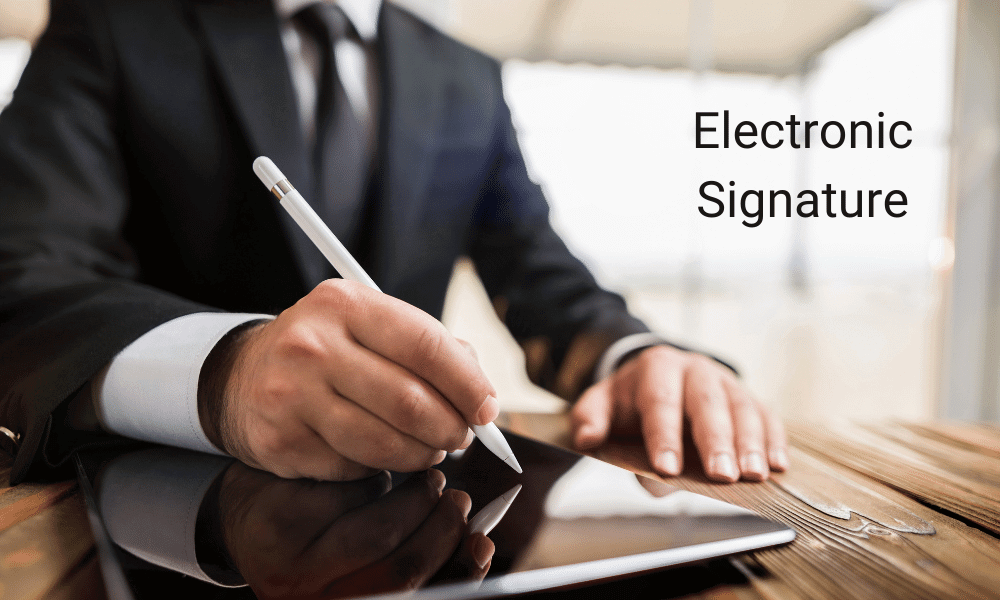 Last Updated on August 28, 2022 by Ram Thakur
Given the current turn of events in the corporate world, doing almost everything electronically is necessary for businesses to avoid the risk of getting phased out. Of all the technologies the world has ever experienced, eSignature solutions are among the best things to organizations worldwide.
All it takes is a mobile device, reliable internet connectivity, and the two engaging business parties to seal a deal. Interestingly, many entrepreneurs still do not know how to go about it. If you plan to use electronic signatures as part of your business goals and do not know how to go about it, read on.
Here Are the 7 Things You Need to Know Before Using an Electronic Signature:
1. Electronic signature declares your intention to sign
Initially, when your customer manually signed a document, you may have to confirm its authenticity by viewing their previous signatures. On the flip side, an eSignature does not work that way. It portrays that you plan to write your signature. It does not prove that your signature is legit.
Now that your recipient does not know whether your signature is valid, you should only transact with an ESIGN Act compliant business.
2. Get a third-party security certification
Technology is still evolving, and so is fraud. Allowing your signature to wander off electronically puts you at risk of getting scammed in case someone hacks your company's database. To protect yourself from all these, get a third-party security certification. This not only proves that your business partner's signature is allocated to a particular document, but it also prevents third parties from accessing your information. Remember, the work of a digital certificate is to authenticate your signature. But it does not give out details of your signature anywhere else.
3. Payment for a digital security eSignature platform is a must
After getting a reliable company to offer third-party security services for eSignatures, one of your primary concerns is if you will need to remit payment at once or every time your certificate expires. The answer is yes. You may claim that you have a secure network, and a one-time deal works for you. However, you will hardly find a third-party certificate that lasts a lifetime. You will still need to pay to renew your certification and make it more secure.
4. The amount of data eSignature software utilizes
In an event where you were involved in a court battle, one of your most significant worries is how secure your data is. The eSgnature world is not immune to third-party data breaches. However, security companies are working on patented eSignature solutions to protect their users' integrity.
5. A follow-up on your signature might be conducted
Supposing you transacted a business with someone almost two years ago, out of the blues, they contact you to prove that you made an eSignature. As much as this may sound like a waste of your time, it would be best if you complied using a digital certificate. This can vindicate you in case your customer or acquaintance wants to get you into legal trouble.
6. Choose a digital platform that encourages the creation of accounts
While avoiding legal trouble should be one reason you choose eSignatures for your business transactions, your biggest worry should be on your users' verification. The last thing you need is not to trace your user's details in case something goes wrong. Avoid that by choosing a service that encourages users to register accounts.
7. When your user bails out on you
One of the worst things that can happen is when a user claims that they did not sign a particular document. That is where the audit trail solution comes in handy. All you need is to contact your eSignature provider to activate their audit trail to prove your claim's veracity. You can use the same platform if you do not have any other legal proof to bail you out. Now that you have decided to use electronic signature solutions, it is essential to consider all seven factors. Go for an eSignature company that offers premium security solutions to secure your data and offer the best features that suit your business goals. That way, you will not have to worry about dealing in on-and-off legal dramas due to suspicious signature activities and inconsistencies.
See Also:
Conclusion
Now you know the 7 most important things related to eSignature. Hope you like this article! If you have any questions, please use the comment box below. Also, you can share this article on your social profile to educate your friends and colleagues.