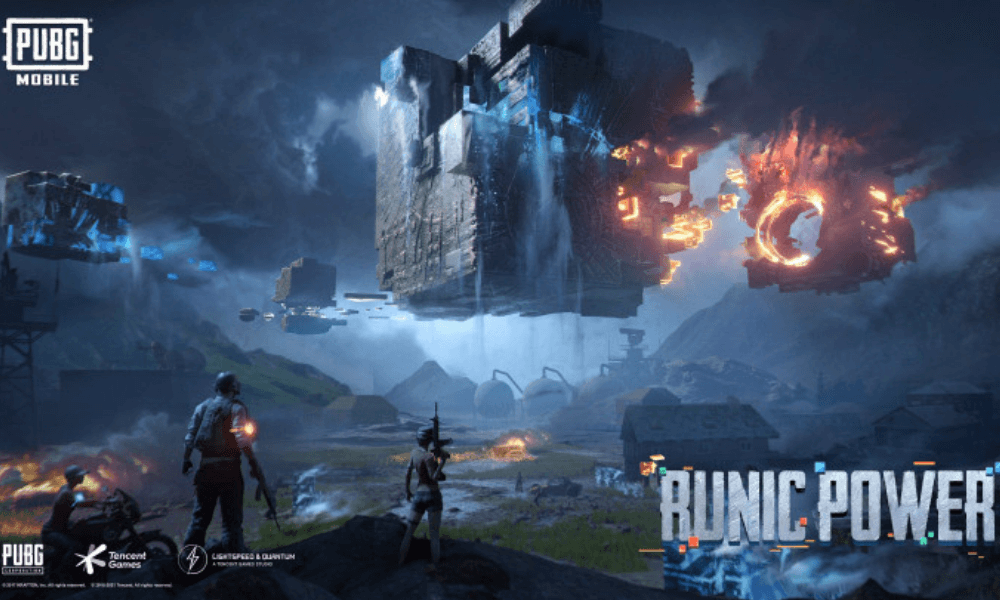 Last Updated on August 28, 2022 by Ram Thakur
PUBG, with its 'n' number of updates, is nothing short of a charm anxiously awaited by its fans. The last update was during November 2020. The latest update, PUBG MObile 1.2 Runic Power Update, is finally here with its much-awaited changes. The update focuses mostly on the three newly introduced skills, which is power-based. Other than the above, the PUBG Mobile 1.2 update also brings in new ammo, new options, and numerous game improvements with a fresh wave of game experience.
PUBG Mobile 1.2 Runic Power
The official release of the latest PUBG Mobile 1.2 Runic Power was on the 12th of January, 2021.
As we know, PUBG Mobile can be played on Android and iOS devices. The new PUBG Mobile 1.2 update requires 615 MB on Android devices and around 1.5 GB on iOS devices.
Also, note that you cannot play with a player who uses a version different from yours. This is why you need to download the update as early as possible if you wish to keep playing with your mates.
The PUBG new update brings in three new game modes to play the recent version, viz. Runic Power Gameplay, Power Armor mode, and Metro Royale: Honor.
The update also introduces weapons, such as the new assault rifle, which we will discuss in the latter part.
The PUBG Mobile 1.2 update introduces the much anticipated, Erangel map that will enable you to boost the powers through special runes. You get the chance to choose your special runes, which will thereby bestow your player with the much-needed power.
Let us understand that one by one.
What's New in PUBG Mobile 1.2?
The three gameplay modes available are:
1. Runic Power Gameplay mode
In this mode, you can use runes to enhance your abilities and strength. Your player can use these unique powers on the battlefield to their advantage. Once you choose a rune, you will get two skills: summon skills and boost skills. The three different powers are- Flame runes, Arctic runes, and Wind rune. Use these skills to consume the powers.
Flame runes
Summon Skill: You can summon a wheel of flame that rolls slowly along the direction while burning anything and everything that comes in its way. The enemy players, therefore, suffer from burn damages.
Boost Skill: The skill lets you add a burning effect to your ammo for a while.
Arctic Runes
Summon Skill: You can summon an ice wall. Above it, these walls help tackle the enemy player and lift them or any object in front. These ice walls can be destroyed separately.
Boost Skill: The skill gives a freezing effect for a while, reducing the healing tendency.
Wind Runes
Summon Skill: You can summon a semi-transparent shield of wind to shield the bullet shots.
Boost Skill: The skill will help in speed enhancement and, therefore, reload speed.
2. Power Armor mode
The gameplay mode is expected to launch by February. Herein players can collect and equip the power armor pieces to unlock the Dragon's Breath Grenade. Let us learn about each of these pieces.
Respawn
Teammates can respawn at the research stations.
Power Armor
Power Armor Arm Piece: The power reduces any arm damage and enhances melee damage.
Power Armor Leg Piece: This piece stresses reducing leg and fall damages. It gives a quick dash ability.
Power Armor Chest Piece: As the name suggests, this piece will protect from any chest damages while increasing backpack capacity.
Assembling all these pieces can help you unlock the Grenade.
Matrix Events
There are multiple events around the map with different types of gameplay effects.
Matrix Event 1: It improves regional supply output.
Matrix Event 2: Numerous Matrix airdrops, and with each of these airdrops, there is a significant increase in supply.
Matrix Event 3: These activate Life Detectors at the research stations, which can detect the surrounding team players.
3. Metro Royale: Honor
The mode consists of a whole new chapter that will automatically reset your inventory and rankings without compromising your fame NPC favorability. It constitutes the following-
The Newest Chapter
New Metro Royale Honor System
New Solo Mode
Metro Royale Improvements
The new Metro Royale Honor System will let your players accumulate Honors to aid in unlocking rewards, such as new outfits and voice packs. The maps in the Metro Royale Mode supports solo play, as well.
Ammos
As discussed above, the all-new PUBG 1.2 Runic Power brings in an assault rifle, a FAMAS, that uses 5.56mm ammo. You can load it up to 25 rounds. The rifle is known for its fast firing rate, or precisely, the fastest among rifles. It is the best when it comes to close-range firefights. The FAMAS can be equipped with scopes, mags, and muzzles. Another exciting feature is its bipod, which reduces the recoiling effect while shooting from a position.
See Also:
Conclusion
With this, we have come to the end of the article. The new PUBG Mobile 1.2 update is filled with game improvements, as evident from the exciting gameplay modes. The Power Armor Mode that is yet to arrive in February fills the gamers with even more anticipation. Let us look forward to the upcoming content. I hope you enjoy the PUBG Mobile 1.2 Runic Power update and level up your game.