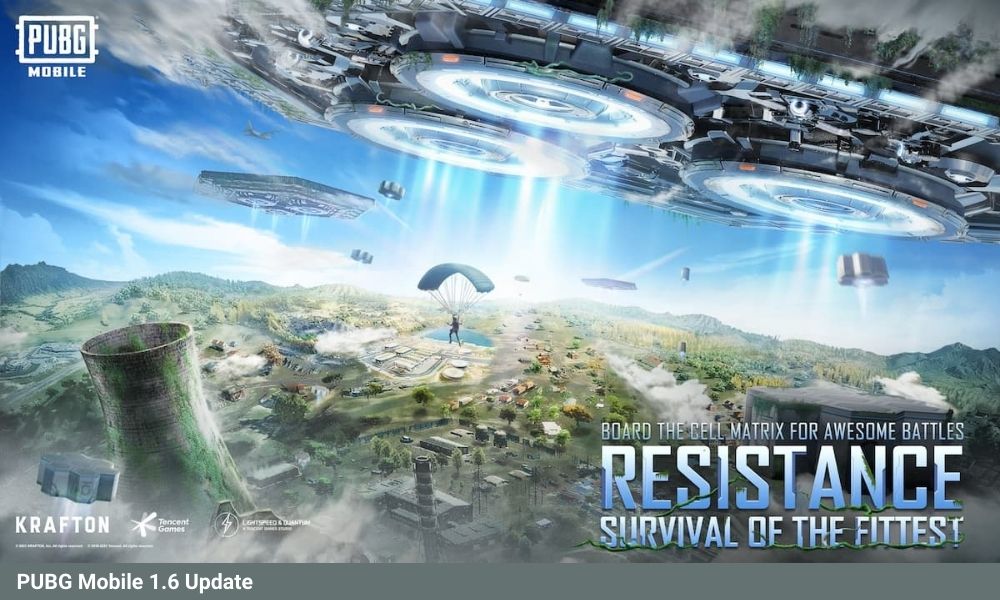 Last Updated on August 28, 2022 by Ram Thakur
A while ago, the PUBG Mobile 1.6 update was released. PUBG fans were ever ready to install the beta version even before the official release of the latest update. The last 1.5 Ignition's update was a tad cumbersome and lagging due to faulty glitches, which was a disappointment. With the 1.6 release announcement, players are all the more anticipating updates and releases.
To hold their attention, developers have added Metro Royale: Reunion, Survive Till Dawn, and Infection mode this time. The gaming company Krafton introduced several modes in the recent PUBG Mobile 1.6 update to make the game more attractive and people-appealing. This article will discuss the PUBG Mobile 1.6 update APK and OBB file downloads and learn about all the newly added stuff.
Where Can You Find the New PUBG Mobile 1.6 Update Link?
Android users can directly download the PUBG 1.6 version from the Google Play Store. You can always rely on the PUBG 1.6 update APK download link if you cannot find it there.
How to Download the PUBG 1.6 Apk File?
You can visit the PUBG official website and click on the APK download option there.
Once downloaded, click on Install and enable installing from unknown sources.
You can enable the option by going to Settings > Apps and Notifications > App access > Install Unknown Apps.
After clicking on the toggle, the file will be installed successfully on your phone. Now you can open the app and enjoy PUBG 1.6.
You can download the beta version but its APK and OBB files require 742 MB of space on your phone.
You May Also Like:
What's New in the PUBG 1.6 Update?
Among the modes introduced in the 1.6 release, Flora Menace mode gameplay is one of the best highlights. Yarilo, an alien species, has invaded the Erangel map. This brings about several changes within the map to tackle and battle against the same. One such change includes the flying airship, called the Cell Matrix. You can find other modes such as Vikendi maps, Runic Power, and Titans: Last Stand. The infamous Payload 2.0 is also making a comeback in the all-new PUBG Mobile 1.6 update release. The gameplay includes the following and the respective release dates:
Erangel – 14 September to 15 November
Sanhok – 18 September to 15 November
Livik – 22 September to 15 November
Other Modes of PUBG 1.6 Include:
Titans: Last Stand (28 Sept.-15 Nov.)
Survive Till Dawn (15 Oct.-15 Nov.)
Runic Powers (15 Oct.-15 Nov.)
Vikendi (8 Oct.-15 Nov.)
Infection Mode (15 Oct.-15 Nov.)
Payload 2.0 (15 Oct-15 Nov.)
Metro Royale: Reunion (28 Sept-15 Nov)
Flora Menace
Krafton has planned on introducing the all-new Flora Menace mode gameplay with features such as Cell Matrix, Rejuvenation Barrier, Sanhok, Zillion Matrix, and Dynahex Supplies.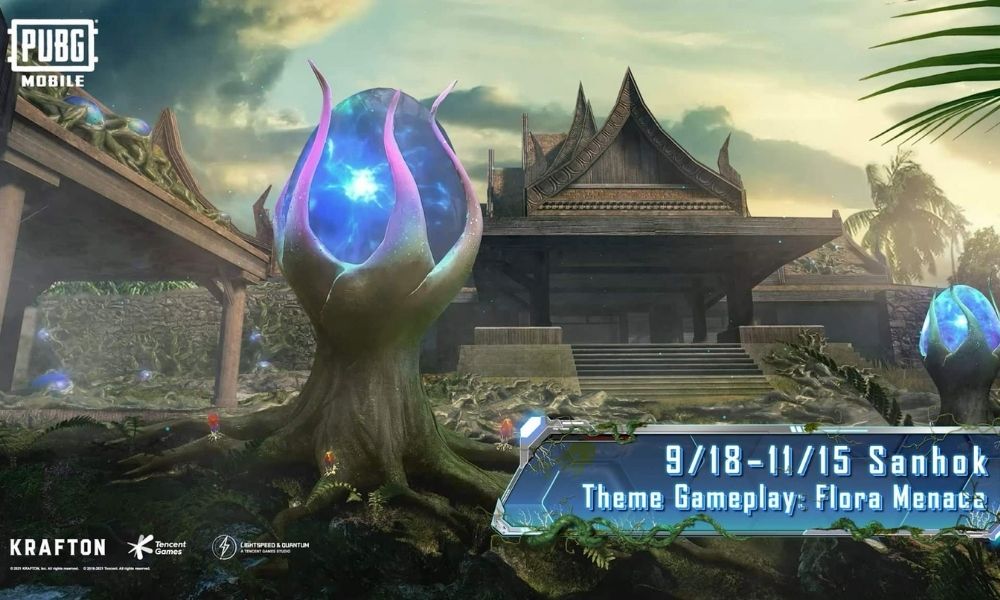 See Also:
Vikendi 2.0 Map
After taking it down from PUBG 1.3, developers have decided on reintroducing it in the new PUBG 1.6 release to let the users enjoy the frosty map.
Evo Ground Modes
Among the various modes introduced in the 1.6 version, several are making a comeback. Infection mode, Payload 2.0, and Surve Till Dawn are some modes featured again in the PUBG Mobile battle game.
Furthermore, you will get access to many weapons, drops, respawns, and weapon outfits in the Cell Matrix. As a player, you will get access to Encore Chips that will help you buy combat supplies for future use.
With so many exciting features and game modes, you are ready to rock and roll with the all-new PUBG MObile 1.6 update release. Remember to click on the download link and get started. Have fun!