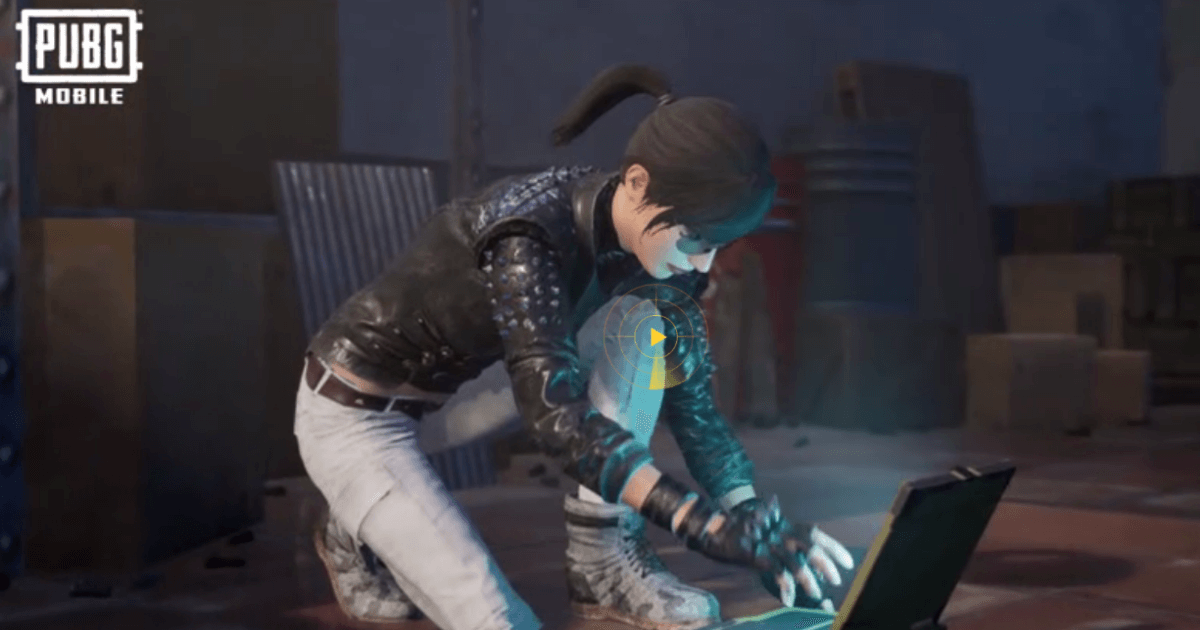 Popular games have a way to attract hackers all around the world. With online games ruling quite a population of gamers worldwide, it is easy to find hosts and hacks tricks everywhere on the internet. As a newcomer or a gamer with a low rank, you may not come across many such hindrances; however, the higher levels you cross, you will find cheaters crossing your path trying to beat you using unauthentic tactics. Hacking has been on trend for numerous MOBA games, including PUBG.
PUBG Mobile is one of the widely-known online battle games playable on mobile. Kids, youths, and even adults have their share of fun playing the real-time battle game. When PUBG match turns competitive, cheaters start deploying DDoS attacks that freeze all 99 enemies in the game. As a result, other players get disconnected suddenly and hackers start killing the frozen players. This is how they win the game.
DDoS Attacks in PUBG Mobile
Distributed Denial of Service (DDoS) is the advanced form of DoS attack to create false internet traffic by hogging viruses on multiple computers or servers at a time.
The malicious attempt in case of online gaming usually strikes to freeze the opponents' games. This can be on multiple networks freezing up to 99 players using the DDoS tools tailored for PUBG gameplay. They have to reboot their devices and restart the game. Re-enter, maybe, but there is a tiny chance of reconnecting and resuming where you left. Usually, the players get killed within a few seconds.
DDoS or DoS, either way, if the "Server timeout" or "900 pings" notification lasts for as much as a full minute, it is nothing short of doomsday for all the players on the PUBG plane.
When games turn out to be competitive, cheaters use PUBG hacks to improve aims, enhance speed, and also refine accuracy. In short, the deceitful measures aid in gaining a competitive advantage over enemies.
Types of PUBG Mobile Hacks Cheaters Use
For cheaters, many PUBG Mobile hacks are available online, some available for free downloads, while some offer better complex hacks through premium subscriptions.
Some of the well-known PUBG hacks are Auto Aim, X-ray Vision, Aimbots, Wall Hacks, Radar hacks, Recoil Scripts, Speed hacks, etc.
Each PUBG hack provides cheaters with a special power in the game. For example:
Wall Hacks lets them see through the wall, helping them find loots far away from their actual sight. Aimbots help as an auto-assist.
Speed hacks aid in speeding up in a 'fast & furious' fashion while Recoil Scripts lower the chances of recoil upon firing a gun.
Radar hacks, true to its name, will let cheaters know all the players' positions on the map.
See Also: Best Sensitivity for PUBG Mobile
They all are quite tempting, ain't they?
But, you should not use these PUBG Mobile hacks. PUBG developers have deployed the system that detects unusual activities of players and bans them for life. Do not use any of these hacks to keep your PUBG Mobile account safe and active.
PUBG officials have also issued a notice to remind all hackers "DDoS attack is a crime according to the law which could lead to you a 10 years imprisonment and $150,000 fine or both"
So, be careful guys! Do not use PUBG hacks.
PUBG Mobile Bans & Rules to Improve Safety
PUBG Corps has maintained a fair-play environment with stringent foul play measures. Fines, penalties, and even bans are some of the common actions taken by the PUBG game developers.
In PUBG, it is common for developers to ban gamers for up to ten years for cheating. To restart, cheaters will have to create a new account and purchase another copy of the game with a new identity. Sometimes the punishment can be as severe as a hardware ban. This bans your computer or console.
Other bans in PUBG include a VAC ban wherein you will be banned from playing any games from even your Steam Account. One of the bolstering bans is the HWID ban, where the unique ID related to your hardware is banned.
Moreover, cheaters and those trading the cheats, making and selling them are fined severely along with imprisonment as per the cyber laws.
Anti-Cheat Measures
According to the recent announcements by the PUBG Developers, they have assured the gaming community of working on many fixes and anti-bugs measures and defiantly improving the anti-cheating performance. Check out anti-cheat and performance plans of PUBG for 2022.
The two most important goals to tackle the cheating pattern is to:
discourage cheaters to continue their rotten habits
identify and eliminate malicious behaviors anywhere and everywhere in the game.
There are three major roles through which the hackers rule out the games, i.e., the host, server, and spectator. In addition to the existing "Spectate Mode", the new update introduces the "Peer-Review Mechanism", which lets the game server determine in real-time if a certain player is visible in the view of the game host.
Additionally, two-factor authentication is required for rankers. Also, the codes will be improved, and reports are to be dealt with seriously. Players with records of a ban and those with red flags will be strictly monitored.
Recommeded:
Conclusion
While the PUBG Mobile game developers work hard to fix the complaints, reports, and focus on improving the overall game performance, as a player, you need to have faith in integrity and justice. Short cuts are never a durable plan. If you want to excel at something, try the straight road and hunt for your success in the PUBG game without using any hacks. Use your skills and strategize your every move to tackle your enemies and beat the levels. Keep yourself away from cybercrimes.