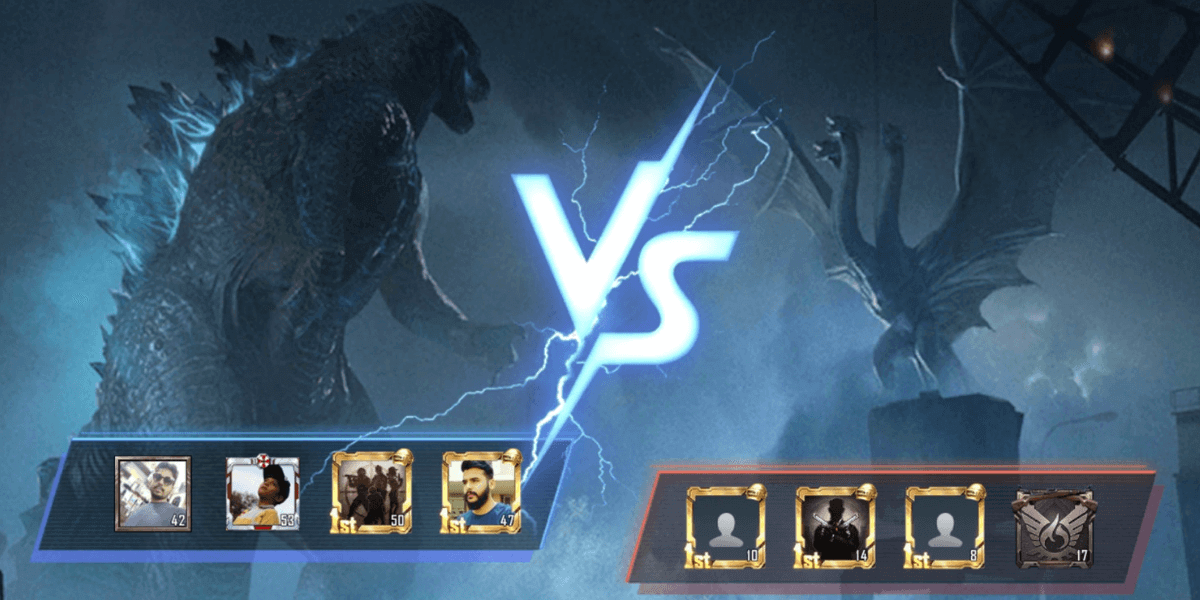 The world's highest-grossing mobile game PUBG MOBILE posted a tweet to appreciate everyone's contribution to helping the PUBG MOBILE family grow and achieving a new milestone of 400 million downloads on both iOS and Android platforms.
PUBG MOBILE was released for Android and iOS on March 19, 2018. They successfully rolled out the 0.13.0 update on June 12, 2019, which brings in several new features including a new Deathmatch mode (aka TDM: Warehouse) which is available for both TPP and FPP, the Godzilla crossover theme and more.
After the update, while checking the reviews on Google Play Store, I found mixed reactions of the users – some are complaining about UC and glitches, some are really happy with the new Deathmatch mode and several locations upgrade in Zombie modes. But the overall review was positive and people are enjoying the PUBG MOBILE 0.13.0 update.
If you haven't updated the PUBG MOBILE, just go to the Apple App Store or Google Play Store download the new update which, in my case, I had to download a size of 600 MB (Android) but users are also reporting that they had to download the 0.13.0 update size of 1.98 GB for Android and 2.45 GB for iOS.
The hype around the update has played a key role in reaching the game 400 million downloads outside of China. PUBG Mobile shares the credit with the entire PUBG family for helping them reach this monument achievement.
Below are the 5 new features of the new PUBG MOBILE 0.13.0 update:
1. Team Deathmatch: Warehouse
The TDM is a new addition in PUBG MOBILE featuring automated voice over of a shouting lady and short game that's restricted to play only with 2 teams and 4 players in each in a small area. Unlike Zombie modes, you can't cancel the "4 Auto Matching". It means each team has 4 players and unlimited ammo to fight with each other. The rule is very simple – the first team that gets 40 points, wins. Personally, I didn't enjoy the Team Deathmatch mode. Instead, I would play the Sniper Training and War Zone.

2. Separate Control Settings for FPP and TPP
The new PUBG 0.13.0 update separates the control settings for the first and third person modes. I haven't tried it yet, have you?
3. Zombie Modes Update
In PUBG 0.13.0 update, four new types of Zombies have replaced the old ones and some zombies have the power like Tanks that can make the survival harder, if not played smartly with the team. Instead of the police station, now you will see a factory. Liquid Nitrogen Grenades have become more powerful now which is a great addition in the new update.
4. Godzilla 2: King of the Monsters Theme
Seems like PUBG MOBILE has partnered with Legendary Pictures' latest movie Godzilla 2: King of the Monsters and added a whole lot of new clothes, skins and a Godzilla theme that you can select from the inventory.
5. Crew Challenge Update
PUBG MOBILE has expanded the Crew Challenge Qualifying round and the registered players (crew) will now receive a notice 10 minutes before a qualifying match starts. Moreover, a whole lot of new items have been added to Crew Shop.
And of course, there are some cool additions as always!
Now you can decide whether your teammate should lose the merit or not if they kill you in friendly fire. And last but not least, in Vikendi, you can see enemies footprints, trails and tire tracks on the snow.
Is it inspired by Game of Thrones' John Snow's tracking abilities? Just kidding! 😀 😀