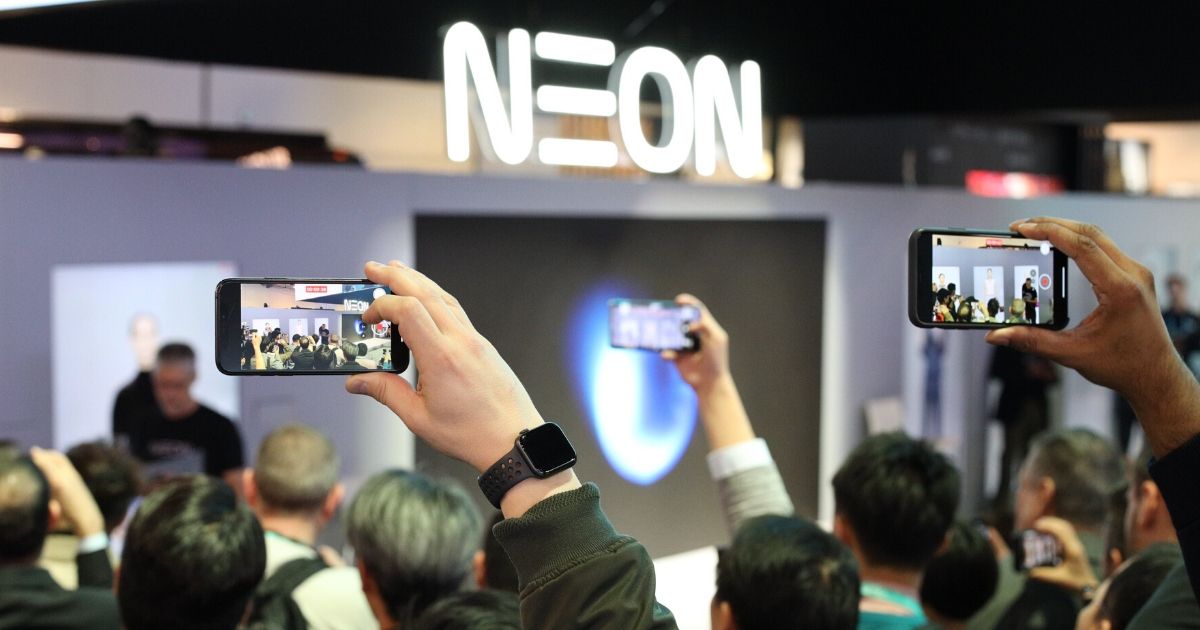 Last Updated on August 28, 2022 by Ram Thakur
Highlights:
Samsung has developed Neon, AI-powered lifeforms that look and behave like real humans.
CEO of STAR Labs, Pranav Mistry has offered teasers on social media platforms.
Neon is the new product of Samsung that is driven by artificial intelligence. The company is working on AI-powered virtual beings in its STAR Labs, the independent entity of Samsung Electronics.
Apparently, Samsung already has a digital assistant named Bixby which was introduced in the year 2017 and is available in many Smartphones and appliances from Samsung.
But, what makes artificial Neon humans different is that each one has its unique personality like a Doctor, Hip Hop artist, Anchor, and so on.
Neon is the new AI offering from Samsung aimed at expanding its presence in the AI space for consumers. CEO of STAR Labs, Pranav Mistry introduced Neon at CES 2020 in Las Vegas.
"We have always dreamed of such virtual beings in science fictions and movies. Neons will integrate with our world and serve as new links to a better future, a world where 'humans are humans' and 'machines are humane'," said Pranav
As of now, Samsung hasn't offered any details on Neon, however, STAR Labs and its CEO has been using social media for teasing its arrival. The company has also created a website www.neon.life but it doesn't carry anything or any information except for a tagline for a teaser.
Recent tweets by official Neon Twitter account indicate that this new AI will provide multilingual experience along with Hindi and other international languages.
Missed #CES2020? Here is a quick preview of one of the #CORER3 demos. https://t.co/JqBzNbmDck

— Neon (@neondotlife) January 11, 2020
According to the teasers, Neon will be offering human-level AI. However, it is still not clear if it will be another digital assistant or a Robot powered by AI.