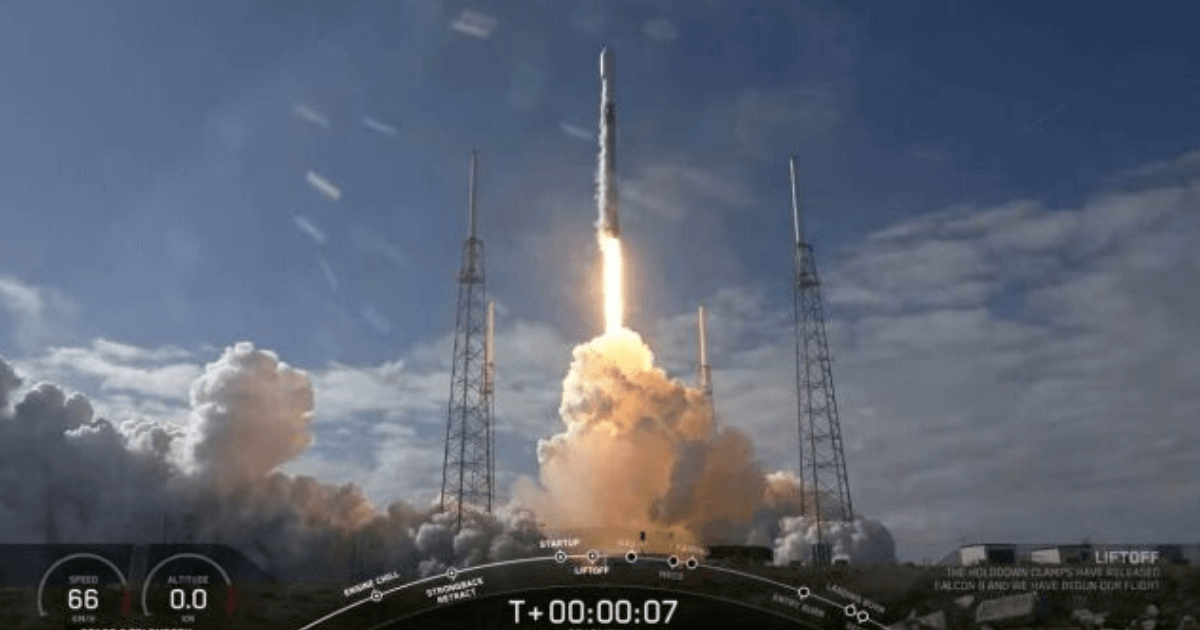 Last Updated on August 28, 2022 by Ram Thakur
On Feb17, SpaceX successfully launched 60 Starlink satellites. It was the company's fourth flight this year. With this, the number of the total constellations in the Starlink orbit has reached 300.
However, they missed a milestone rocket landing. If it was successful, it would have been a milestone for SpaceX.
[smartslider3 slider=3]
Credit: SpaceX

The rocket soft-landed in the ocean near the drone ship and hopefully intact. They attributed the missed landing to a change in the satellite's orbit
Today, SpaceX is the largest commercial satellite operator in the world.
At approximately 10:00 AM EST, Falcon 9 started to lift off from the Space Launch Complex 40 situated at Cape Canaveral Air Force Station, Florida.
The issue with a valve component caused a 24-hour delay, besides that, the launch went flawlessly.
Their goal is to launch enough satellites to provide service to the U.S and Canadian customers and they are looking to expand their customer base globally.
This Starlink Mission was a little different as the rockets were deployed into an elliptical orbit after just a single burn of its second stage.
They will be using their own thrusters to reach their target orbit around Earth. It's tricky but saves fuel, time and money of SpaceX.
The boosters used in Falcon 9 were previously flown thrice in 2019. It also represents an improvement in the reusability of its launch system along with the fastest turnaround of a re-used booster. It has been just 62 days between its two flights.