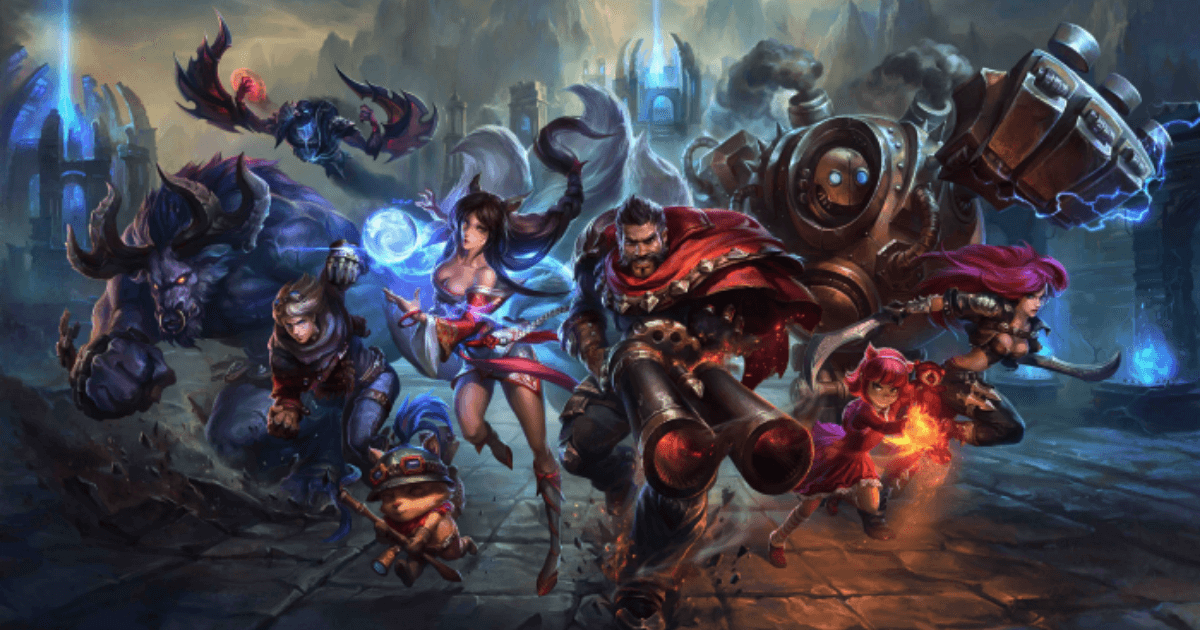 Last Updated on August 28, 2022 by Ram Thakur
In-game skins have always fascinated video game players. Every player wants to acquire the best skins for cosmetic purposes and get a tactical advantage over the opponent. Modern players have many speculations about skins, and that's why they need it.
If you are a new League of Legends player and looking for exciting skins, this post will lead you to the best skins available for players. You can also check League of Counters to be familiar with the deadliest champions this game has to offer.
You will get something unique to boast about if you check all five League of Legends champion skins:
1. Cosmic Enchantress Lulu – League of Legends Champion Skin
The Fae Sorceress owns an exciting collection of LoL skins. You can try the Cosmic Enchantress Lulu skin for any season or occasion. It will be a perfect showoff for summer, winter, or any other event you want. It looks pretty impressive due to details like eye-catching animations, mini Aurelion Sol, shimmering sound effects, and a lot. Essentially, Cosmic Enchanters Lulu is a top tier skin that every League of Legends player should own!
2. K/DA Ahri – League of Legends Champion Skin
The K/DA skin line is the best in the League of Legends game. It has turned the Korean-based Champion Ahri into the most charming and vicious champion of this game. Its nine-tail look is pretty unique and modern in comparison to other old-school LoL skins.
Depending on Ahri's skills and abilities, this skin casts out a charming bokeh effect. Her famous recall animation will boast the legendary pop/stars dance. You get striking visual effects blended perfectly with the latest sound effects. Thus, it becomes an excellent choice as the latest League of Legends skin for the Summoner.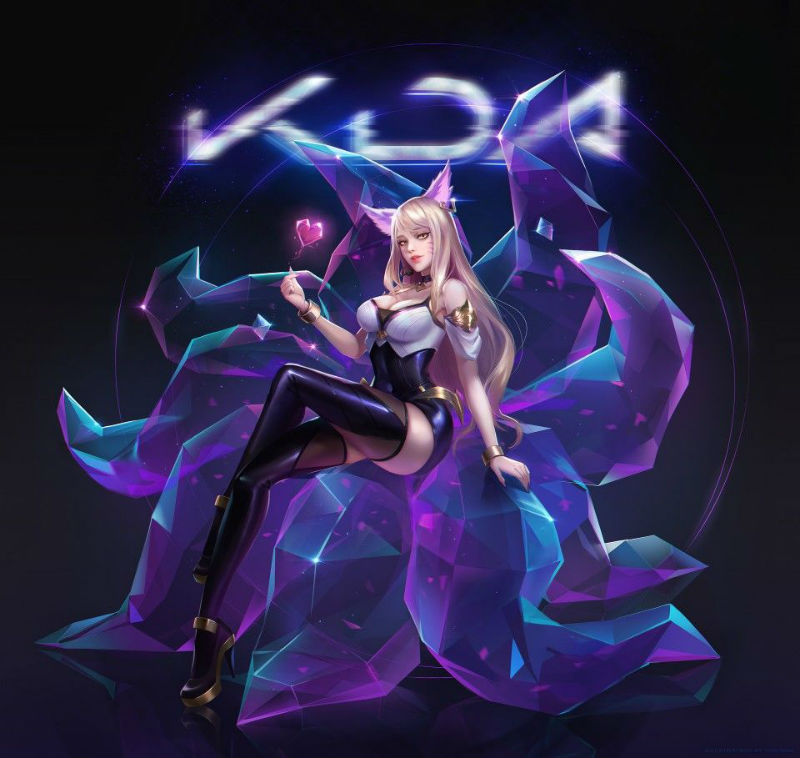 Also Read: Download FAU-G Game APK | FAUG App for Android & iOS
3. Pug's Mow – League of Legends Champion Skin
You will love to get this skin if you are a dog lover. Renowned Kog's Mow has vanished because more exciting Pug's Mow skin has replaced it. Pug's Mow is an adorable and entertaining skin to try in the game. It features a cute-looking pug playing with his fetch ball.
Although he looks cute, he can be dangerous for your opponents. That cute looking creature throws deadly saliva over the enemy to exterminate him. You may think that the pug's voice is not genuine, and we would agree. That's why Pug's Mow is the third-best League of Legends champion skin.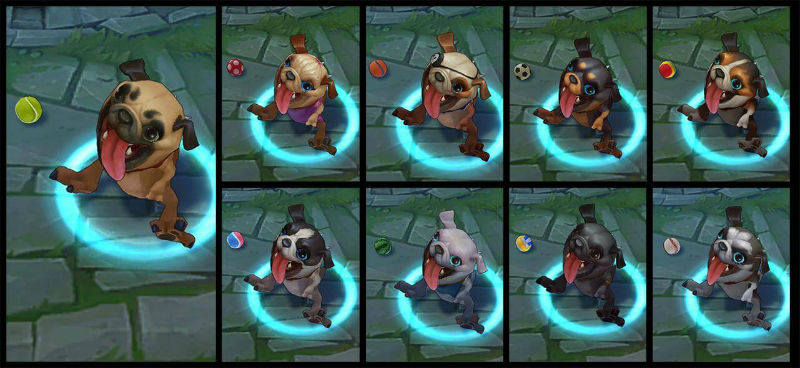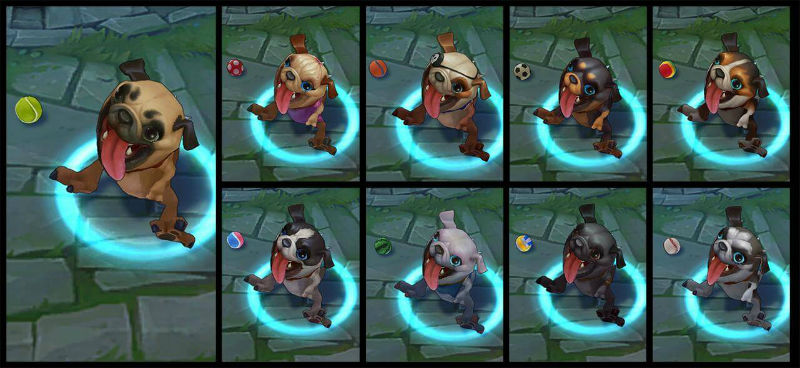 You May Like: PUBG Mobile 1.0 OBB File Download
4. Armor of the Fifth Age Taric – League of Legends Champion Skin
Taric is one of the most charming champions League of Legends has to offer. He is unique and handsome. The Armor of the Fifth Age Taric with sparkling pink finish suits perfectly to this champion. This skin features Taric as a brave paladin. He gets eye-catching pink and purple outfits with glimmering crystals floating around him.
Some might say pink is a feminine color; Taric's masculine personality turns it into a vicious skin. This skin allows you to boast Taric's abs and scare the enemy with his strength and hammer. So, Armor of the Fifth Age Taric is a must-have skin if you want to look unique and dangerous in League of Legends Champion.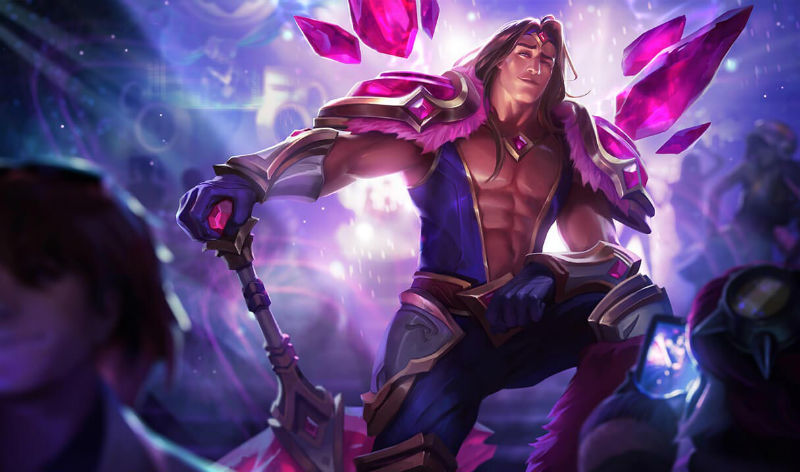 5. Frosted Ezreal – League of Legends Champion Skin
Ezreal is a Prodigal Explorer, and he is the favorite champion of many LoL players. What if you could turn him into a charming character from Disney's world? The Frosted Ezreal skin shows how it would look and move. This skin seems inspired by Jack Frost from the Rise of the Guardians.
White hair, blue outfits, and impressive animations make this skin pretty unique. Ezreal can be another handsome LOL champion in your collection with Frosted Ezreal skin.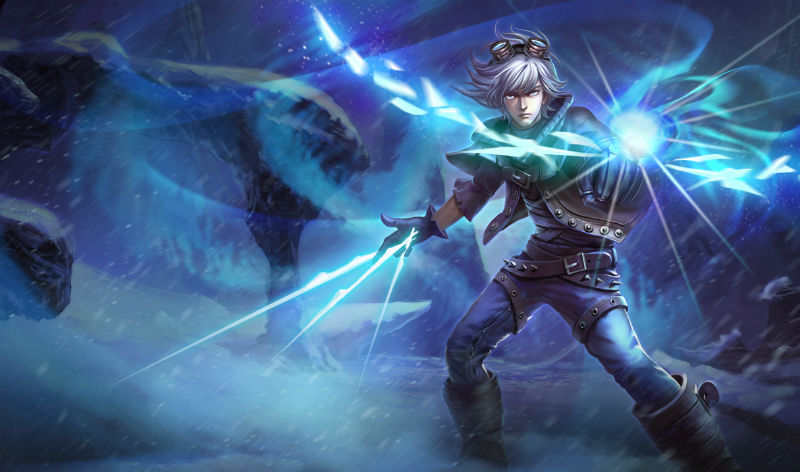 Recommended: Clash of Clans APK Unlimited Everything
Conclusion
These are the top 5 League of Legends Champion Skins you should go for. You can also check the League of Counters website to pick your champion and then equip it with the best skins to look unique, gain tactical advantages, and defeat some deadly enemies. Have another League of Legends champion skin you love? Share your recommendations by leaving a comment down below.