Last Updated on August 28, 2022 by Ram Thakur
Pro gamers swear by some of the best laptop models that provide them with the best graphics and an overall immersive experience. When you are gaming, it is a world of its own and you need a device that will help you to experience it all. With the launch of some of the most exciting gaming laptops, you will be able to get the real look and feel of your gaming world.
Undoubtedly, gaming laptops are much more affordable than setting up a gaming PC and at the same time are best suited for those who want to play while traveling around. From businessmen to college students, gaming laptops are a high-demand item in today's world that has introduced some of the best games ever. Sure, you need to look for some enhanced features in your gaming laptop for an all-around experience, and this, you need to find out the best ones in the market right now.
Gaming Laptop You Should Buy in 2022:
1. Alienware m15 R4
Alienware m15 R4 gaming laptop has an Nvidia GeForce RTX 3080 GPU, 32 GB RAM. With a 4K OLED, 15 inches screen along with an Intel Core i7-10870H Central Processing Unit, this is one of the best gaming laptops in the market at the moment. Not only does it have an extremely sleek design which makes it portable and manageable it boasts of great performance every time. While this laptop might seem a little expensive, this is undeniably one of the slimmest designs with a fast CPU and a well-performing hard drive that you will be able to find. While this is an extremely well-suited laptop for gaming purposes it can also be used for work.
However, you need to keep in mind that Alienware m15 R4 gaming laptop can get very loud at times because of the fan. You might also find that the battery life of this laptop is not the best in the market. However, keeping in mind its price point you will be happy to know that this laptop will help you to play some of the most demanding games because of its exclusive hard drive capacity.
2. Asus ROG Zephyrus G14
With 16 GB RAM and NVIDIA GeForce RTX 2060 Max-Q GPU, the Asus ROG Zephyrus G14 gaming laptop comes with a 14 inches display screen and also provides AMD Ryzen 9-4900HS central processing Unit. Not only is this model well suited for gaming requirements but will provide you with a great performance in every department. It has a stunning battery life that lasts up to 11 hours. At the same time, this laptop is blessed with a sleek and simple design which makes it extremely profitable and it also comes with amazing audio and display.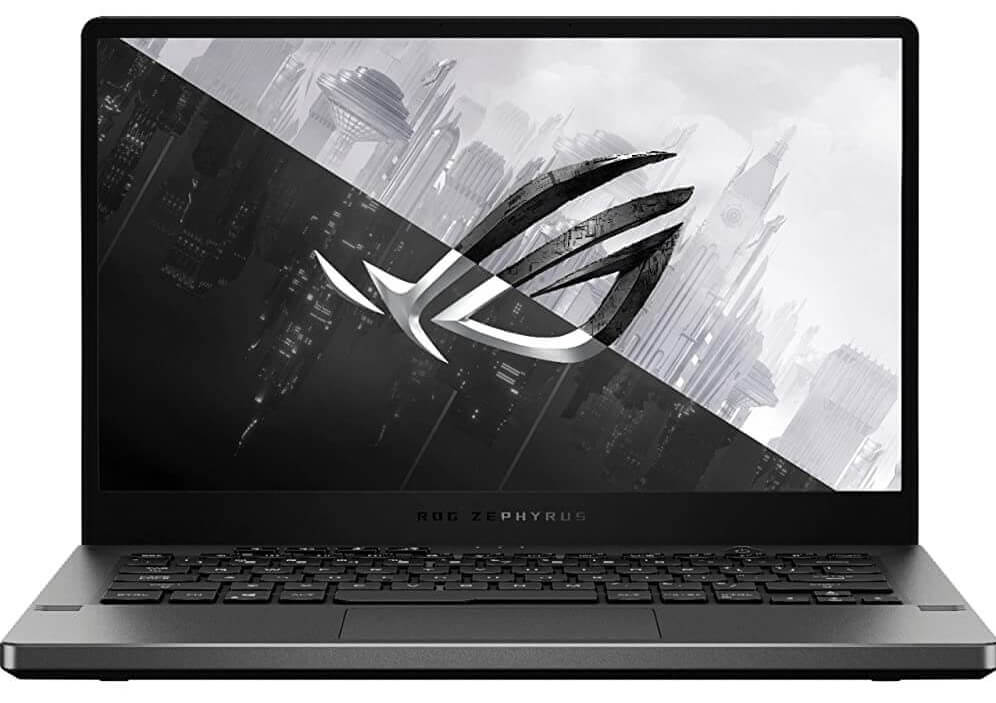 While it is very difficult to build a gaming laptop that will possess the power to run every game under the sun, the Asus ROG Zephyrus G14 gaming laptop has actually combined all the best features that are required in order to build a great gaming laptop while making it super light and portable. Even the battery life is quite impressive so you will have no problem if you play for long hours. You will be able to find some of the best specifications and it is quite an affordable model. The only setback about this laptop is that it does not have a webcam.
3. Razer Blade Pro 17
Razer Blade Pro 17 gaming laptop has some of the best features and functions which makes it one of the best gaming laptops in the market. It comes with NVIDIA® GeForce RTX 3080 GPU and 16 GB GDDR6 RAM. The 17.3″ 4K Touch 120Hz makes it an ultra-responsive model with great graphics and a sleek screen for the best experience. It also has a great audio system that you will be able to enjoy endlessly. The 10th Gen Intel® Core™ i7-10875H 8 core processor gives it a new life and something that gamers swear by. The graphics card provided here will help you to enjoy your games in the best way possible.
Along with this, you'll also be able to enjoy the build quality as well as the extremely well-designed audio output of this laptop. However, the Razer Blade Pro 17 gaming laptop suffers because it might get very hot if you played on it for a long while and the battery life of this laptop is also not topnotch. However, this is undeniably an extremely good option if you want an amazing gaming laptop.
4. Acer Predator Triton 500
With Nvidia GeForce RTX 2080 Super and 16GB RAM, the Acer Predator Triton 500 gaming laptop has a 2.6GHz Intel Core i7-9750H Hexa Core processor and comes with 15.6 inches of stellar display. What is absolutely marvelous about this laptop is its screen and the ability it gives you to play any game that you fancy. This laptop also comes with a number of ports that you can use for a number of reasons. This is undoubtedly one of the most highly rated gaming laptops that will provide you with excellent performance even after years.
The graphical settings of this laptop are meant for Pro gamers and you will be able to have an excellent time with this model. However one of the most important problems associated with Acer Predator Triton 500 is that the keyboard might get really hot after a while. Additionally, the battery life is rather short for gamers.
5. Dell G5 15 SE NEW (5505 AMD)
The final item on this list, Dell G5 15 SE NEW (5505 AMD), has 8GB RAM, AMD 4th Generation Ryzen 5 4600H Mobile Processor with Radeon graphics, and 512GB M.2 PCIe NVMe Solid State Drive, making it one of the best gaming laptops. This laptop comes with 15.6 inches of screen and an extremely powerful central processing unit. This laptop has been known as one of the most affordable gaming laptops in the market that is not only well-rounded but also has very extraordinary battery life.
The colorful display, as well as the great screen of Dell G5 15 SE NEW (5505 AMD), makes your experience playing games even better. It is truly a blessing to get such a high-performing laptop at such an affordable rate. While you may find that it does not have the most luxurious look, it is well in accordance with its price point. However, the keyboard may seem a little cramped up and the speakers are only moderately rated.
If you have always wanted to get your hands on a premium gaming laptop, there is no better time than now. With a plethora of inspirational models in the market, get the best gaming laptops at affordable prices now! Hope you found the best gaming laptop that you can buy in 2022.
Note: This guest post is contributed by Shahbaz Khan.