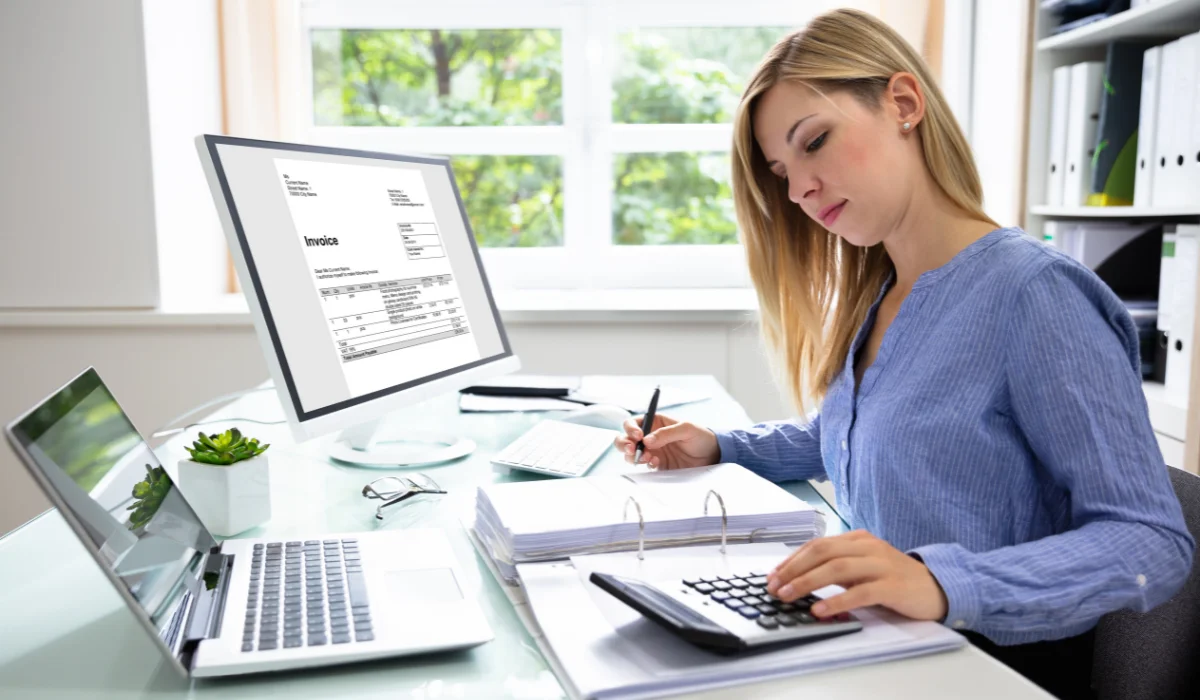 Last Updated on June 2, 2023 by EarthTechy Staff
Restaurant management software is a strong tool for streamlining and optimizing numerous parts of restaurant operations. It has a variety of features and functions that support the effective management of restaurants by owners and managers.
These features and functionalities also maximize profitability. Restaurant management software offers a centralized platform for controlling and managing essential restaurant operations, from order management and inventory control to personnel scheduling and thorough reporting.
Restaurant management software allows businesses to operate more efficiently, make data-driven choices, and maintain competitiveness in the fast-moving food service sector by automating manual activities, offering real-time insights, and connecting with other systems.
8 Functions of Restaurant Management Software:
1. Point-of-Sale (POS) Software
Many restaurant management software come with POS Software that makes it possible to take orders, bill customers, and process payments quickly. It can process a range of payment options and interface with payment gateways.
See Also: How to Create a Strong Business Investment Plan?
2. Customer Relationship Management (CRM)
Some restaurant management software solutions come with CRM features to keep track of customer preferences, administer loyalty programs, store customer information, and execute focused marketing efforts.
3. The organization of Order Management
Order management procedures are made easier and faster by restaurant management software. Orders from numerous channels, including dine-in, takeaway, and internet, may be combined and managed effortlessly with integrated POS Software.
This decreases the possibility of mistakes and eliminates the necessity for manual order input. Additionally, real-time updates help kitchen workers better prioritize orders, leading to quicker service and higher client satisfaction.
The simple generation, editing, and customization of menus are made possible by restaurant management software. It can manage pricing, ingredients, special menus, and categorizing menu items.
4. Management of Inventory and Ingredients
Achieving optimal ingredient availability, cost control, and waste minimization depend on effective inventory management. Automated inventory tracking, constant stock monitoring, and alarm generation are all restaurant management software features. By doing this, stockouts or overstocking are reduced.
Restaurants may streamline their procurement and cut costs by properly estimating their ingredient needs based on past data. It facilitates the monitoring and controlling of inventory levels, the automation of purchase orders, and the production of warnings when stock is low.
This function reduces waste and overstocking while ensuring that ingredients are accessible when needed. By effectively transmitting client orders to the kitchen display system or kitchen printers, front-of-house and back-of-house workers may communicate better and make fewer mistakes.
Many restaurant management systems provide integrations for online ordering platforms and outside delivery services, enabling consumers to order through websites or mobile applications while improving order processing and delivery management.
Also Read: What Are the Benefits of Storytelling in Business?
5. Reservation of tables and oversight of visitors
Restaurant management software offers a complete solution for managing guests and making bookings for tables. Customers may now book reservations online, doing away with the requirement for manual booking and phone calls.
Additionally, the program keeps track of diners' preferences, special requests, and eating histories, enabling personalized interactions and niche marketing initiatives. Additionally, it makes optimal table placement possible, cutting down on wait times and increasing seating capacity during busy periods.
The program maintains table availability and optimizes seating configurations to maximize capacity while allowing consumers to make table reservations online or over the phone.
6. Tracking employee performance and staff scheduling
Planning your employees effectively is essential for sustaining efficient restaurant operations. Software for managing restaurants includes tools for making timetables, allocating shifts, and controlling personnel availability.
The program assures ideal workforce levels and minimizes scheduling problems by automating these operations. Additionally, it allows managers to monitor worker productivity, attendance, and performance, enabling improvement. ResourceThe program offers resources for organizing personnel schedules, keeping track of hours spent, and streamlining team communications.
Payroll processing and performance evaluation can both benefit from it.
7. Analytics and Reporting
Restaurant management software offers thorough reports and analytics useful insights into various business-related topics. These studies cover various topics, including revenue analysis, popular menu items, consumer preferences, and sales trends.
Restaurant operators may use this information to guide choices about pricing plans, menu changes, marketing initiatives, and the expansion of their entire operations. Additionally, real-time analytics allow for spotting operational bottlenecks quickly and taking prompt remedial action.
Restaurant management software produces thorough reports and analytics on various business-related topics, including sales performance, inventory consumption, personnel efficiency, and client preferences.
This information aids in making sensible company decisions and locating potential development opportunities.
8. Scalability and integration
Software for managing restaurants may interact with other crucial platforms for accounting, payroll, and online delivery. This connection improves operational efficiency by streamlining data flow and removing human input mistakes.
The program may also grow with the restaurant's expansion, allowing several locations, growing menu options, and managing a rise in the number of patrons. Integrations between restaurant management software and other company tools like marketing platforms, reservation systems, or accounting software are common.
It must be expandable to meet the requirements of single-location restaurants and franchise or multi-location businesses.
Increased operational effectiveness, fewer human mistakes, better customer service, better inventory management, greater reporting and analytics, improved employee communication, and, eventually, more profitability are all advantages of restaurant management software.
See Also: How to Be Self-Employed Legally
Conclusion
Efficient management solutions keep increasing and implementing restaurant management software has become a critical choice for companies of all sizes.
This will enable them to stay innovative and thrive in a world becoming increasingly digital. The game has changed how restaurants are operated in the food service industry thanks to restaurant management software.
Due to this program's broad features, which include order administration, inventory control, guest management, staff scheduling, and reporting, restaurateurs can streamline operations, save costs, enhance client experiences, and boost profitability.
Using technology, restaurant owners and managers can focus more on delivering exceptional dining experiences while propelling their businesses to succeed in the fiercely competitive market.