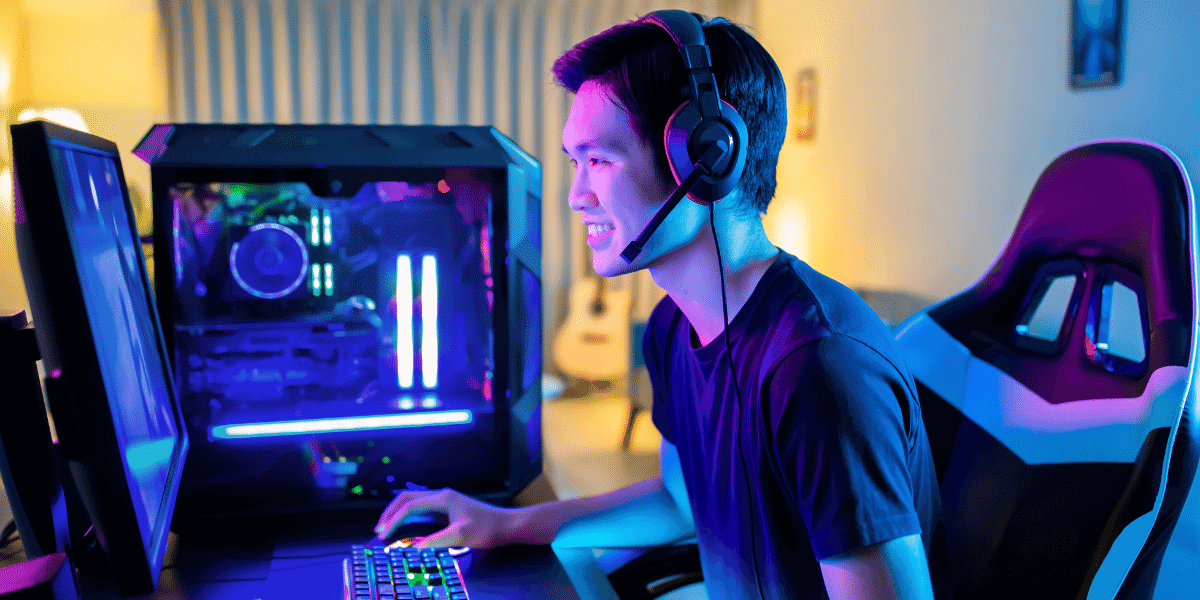 Last Updated on August 28, 2022 by Ram Thakur
Have you ever wondered why everyone is getting obsessed with GTA 5? It is a video game full of adventures and action. GTA game has become popular in a short period. It is one of the most selling video games so far. There are a lot of hidden mysteries in Grand Theft Auto V.
From a gamer's point of view, we can't praise this game enough in words. But we can give some common reasons for being so lovable by many people. So without any further due, let's discuss why people love this game.
8 Reasons Why People Love GTA 5 Game:
1. Open-World Game
It's an open-world game where you can do whatever you want. You can steal cars, earn money, buy guns, do craps that you can't do in real life. You can buy cars and customize them according to your choice, isn't it fun? Of course, it is. Many other incredible facts make this game addicted to youth.
2. Incredible Storyline
GTA V offers the biggest storyline and map in the history of the GTA series. Also, the visual representation of the game is beyond words. The realism of the game bound people to love this game. There are many other aspects of the game that people love about GTA V. Such as street racing, switching between characters, hunting with Trevor, and many more.
3. The World Within the Game
As we discussed above, playing GTA V is like you're in your world. It has massive maps. The new version of the game has combined the GTA IV and redemption maps to make the area huge. All the beautiful sceneries in the game make it like the real world.
There's realism in every mission. You can experience real-life in this game. You can play golf, drive a car, earn money, perform yoga stretches, etc. 
4. The Cool Radio Stations
The fun of driving in a stolen car gets doubled when you turn on the radio station. Another incredible feature of this game, which makes it loving, is the cool radio stations. GTA V includes over 240 licensed tracks in the game. These radio stations feel like the real world. You can hear some popular celebrities such as Kenny Loggins, Pam Grier, etc., as a host on these radio stations. 
5. Customize Cars and Clothes
This feature has grabbed the player's attention. GTA V offers you a variety of customization options. It seems like the developer wants you to spend your cash on cars and outfits. You can look at your choice of car. Whether you have stolen the car or you bought it, you have the right to customize it. You can paint your car, change the wheels or even get yourself a new outfit. So you will look like a new person driving an astonishing car.
6. Games Within the Game
If you get fed up and need a break from violence, you can play some games. Yes, GTA V offers you games within the game. You can explore the GTA V non-violent side, which is no doubt peaceful. You can play golf, take a trip to a tennis court, and relax. Also, you don't need to leave the game or your identity. Continue playing games while being a criminal. It is the most popular reason why people love this game.  
7. Explore Scuba Diving with GTA V
If you're tired of everything, i.e., violence, driving, gaming, etc., don't be stressed, GTA V has a solution for this as well. Simply get into your diving suits and explore Los Santos. It will offer you some missions. We bet you won't regret completing those missions. These missions will boost up your tired mood. So no matter if you are tired of your real-life or GTA V life, try scuba diving and make your life exciting.
8. Invest and Gamble with your Cash
You can now spend your cash on your favorite things. GTA V allows you to either invest your money or waste it in gambling. Buy a weed for you, or have a tattoo. Just like in the real world, you can also buy real estate and stocks. Or make your cash double by investing it in gambling or some adequate means of business. It is up to you how you spend your money. All these features make this game more addictive, and people love it more.
These are the reasons people love GTA 5 games. GTA V still remains the king of open-world games. With that said, to get the best performance out of the game, you'll be dumbfounded to go for anything else other than use the MVP's PC Builder for the best deals on rigs that'll truly help take your gaming experience to the next level.
Is there something else that makes you addicted to Grand Theft Auto 5? Share your recommendations by leaving a comment down below.
Recommended:
---
This guest post is submitted by Thomas. You can check his blog TechnologyWell where he publishes interesting articles for GTA game fans.