Last Updated on August 28, 2022 by Ram Thakur
The Mi Mix series is the Xiaomi's flagship smartphone that comes with a high screen-to-body ratio. The newest model Mi Mix Alpha takes that definition to an entirely new level. In Beijing, on September 24th, Xiaomi announced the Mi Mix Alpha, a 5G concept smartphone.
Xiaomi Mi Mix Alpha comes with a wraparound three-sided display along with a 108MP rear camera. According to Xiaomi, the 4D surrounding-curved display of the device helps the phone in achieving a screen-to-body ratio of 180.6 percent.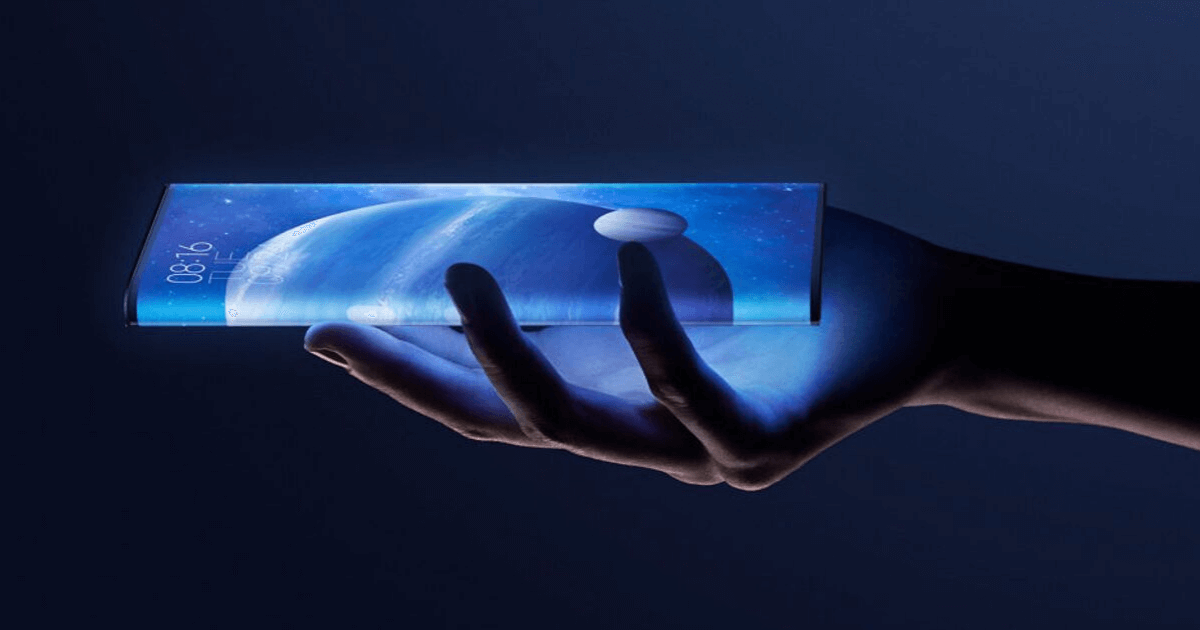 Fundamentally speaking, the Mi Mix Alpha is one large wraparound touchscreen display that has a thin ceramic frame that runs across the height of the back panel. The touchscreen is covered in sapphire glass and the framed back panel houses the camera.
There is a  2.15mm TC4 aerospace-grade titanium alloy frame for each top and bottom sides. This frame holds everything in place by being attached to the ceramic strip on the back. The portion of the display on the sides of the smartphone is pressure sensitive. There is a linear motor under the display. This motor simulates the touch of physical buttons.
As per the statements issued by Xiaomi, the Mi Mix Alpha concept smartphone is equipped with three camera sensors that are placed on its ceramic back strip. There is a 108MP primary sensor with an f/1.69 aperture of 1.6μm unit. The primary sensor is assisted by four-axis optical image stabilization along with laser autofocus. Then there is a 20MP secondary sensor with an ultra-wide-angle unit of 1.0μm and a 117-degree field of vision and f/2.2 aperture.
As per the reports from Xiaomi, the secondary sensor is capable of 1.5cm macro photography. The remaining last sensor is a 12MP telephoto 1.4μm unit and has an f/2.0 aperture.
On Twitter Xiaomi not only released the various physical features and images of the Mi Mix Alpha but it also published the photos taken through its 108MP camera sensor. Xiaomi says the smartphone is powered by a Qualcomm Snapdragon 855+ chipset and it has up to 128GB of UFS 3.0 internal storage space. This space can be expanded up to 512GB externally.
Xiaomi Mi Mix Alpha comes with a 40W wired fast charger and a huge 4050mAh nano silicon cathode battery. Mi Mix Alpha will be available for 19,999 CNY (Rs 1,99,677 approximately) offering a true, bezel-less experience.
Watch Xiaomi Mi Mix Alpha Official Unboxing Video Below

Source: n.miaopai.com/media/RiBSM23RlFD0oiLpMO1nelRtLdq0oAZa (Chinese)